The Horror Collective's new home invasion thriller, MOTHERLY, is coming soon to On Demand and Digital. The film has been making the rounds on the festival circuit, premiering recently at Frightfest. The Horror Collective calls it, "A twisted tale of revenge that puts one woman's motherly instincts to the test." It looks pretty intense, and we've got a new clip from the film for you right here.
Check it out, then read on for the details!
MOTHERLY (2021) Synopsis
A single mother is attacked by a vengeful couple who believe she's responsible for their daughter's murder.
Craig David Wallace (Todd and the Book of Pure Evil) directed the film from a screenplay he wrote with Ian Malone. It stars Lora Burke, Tessa Kozma, Kristen MacCulloch, Nick Smyth, and Colin Paradine.
Here's a look at the official poster art!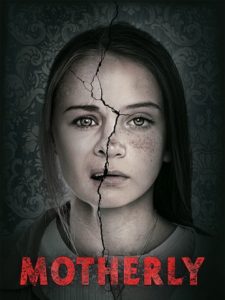 MOTHERLY lands on digital and video on demand November 16, 2021 from The Horror Collective. Watch for it!
What did you think of the trailer? Are you going to give this one a go? Tell us in the comments!
And here's the original trailer, in case you missed it!