Disquiet (2023) was written and directed by Michael Winnick (Dark Asset). PopHorror had the opportunity to check this medical horror film out before its release. 
Check out the trailer below, then read on for our review!
Disquiet (2023) Synopsis
Sam has everything a man could want. This includes a beautiful wife, a baby on the way, and a successful career. This all changes when a severe car crash leads to a nightmarish stay in the hospital challenging is grip on reality. 
The film stars Jonathan Rhys Meyers (Vikings), Rachelle Goulding (Wifelike), Elyse Levesque (Ready or Not), Lochlyn Munro (Freddy vs. Jason), Trezzo Mahoro, and Anita Brown.
Here's a look at the poster art!
Medical Malpractice
It is hard for me to watch films that take place in a medical setting since so often it is done all wrong. This film was no exception! The nurses in the surgery scene are sexualized, and that makes me cringe. Nurses have saved our butts over the last two years during a pandemic, and we reward their heroism by continuing this stereotype? Then there is the misuse of medical equipment in Disquiet (2023). It is distracting seeing this in a film and it's especially annoying because it would be so easy to consult a medical professional to get it right. 
There are a couple of eerie scenes in the film that are visually stimulating, as well as a scattering of jump scares. My favorite scene takes place in the morgue with all those bodies on the gurneys. Frightening!
Sadly, the predictable plot and weak dialogue made for an overall disappointing movie. It is unfortunate because there is a great cast here that has historically shown the ability to provide excellent performances. For example Jonathan Rhys Meyers in The Tudors and Lochlyn Munro in Riverdale. There just needs to be more substance to work with and it wasn't there with Disquiet (2023).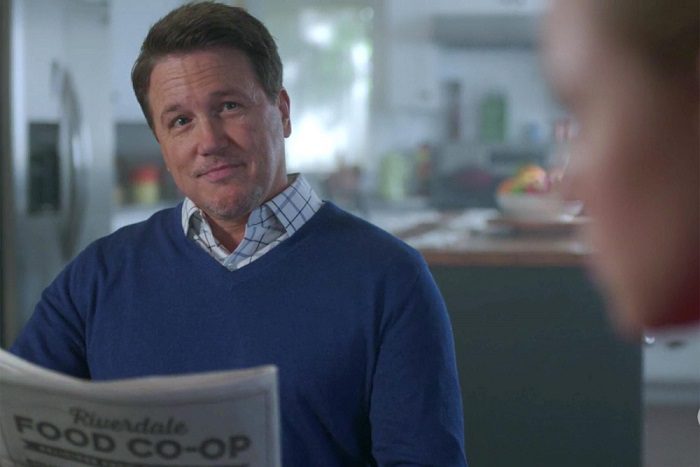 Disquiet (2023) is playing in select theaters and on streaming platforms as of February 10, 2023. Check it out for yourself today and let us know what you think.
In the meantime, stick with PopHorror for all your news, reviews, and interviews!