Why oh why do people still think it's a smart idea to gather together in a secluded cabin? Don't they know nothing good ever comes from it? Maybe they haven't seen enough horror movies. In the new horror film, Never Open the Door, 6 friends soon find out that their Holiday getaway was a bad idea.
Directed and written by
Vito Trabucco
 along with
Christopher Maltauro
 comes a chilling homage to the timeless classic tales of the original Twilight Zone,
Outer Limits
, and
Alfred Hitchcock Presents
.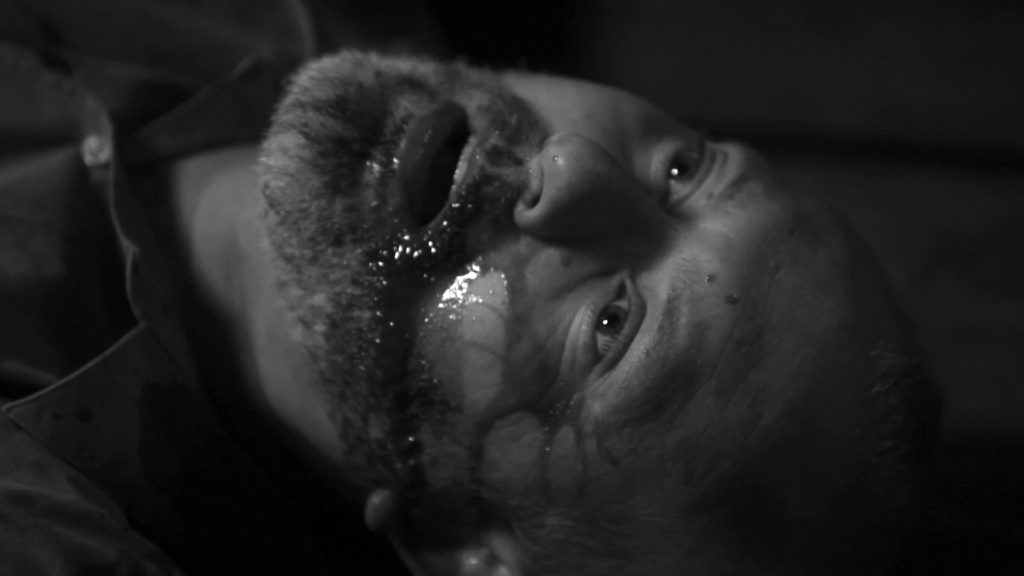 Three happy couples go on a retreat to a secluded cabin in the woods to enjoy Thanksgiving. They hear a knock at the door and a terribly wounded stranger appears, and when they let him in, he throws up blood and collapses on the floor, getting blood on one of the girls. Right before he dies, he mumbles the words, "Never open the door." This sends the 6 friends into a frenzy and soon after each one of them mysteriously begins to disappear causing them to doubt one another.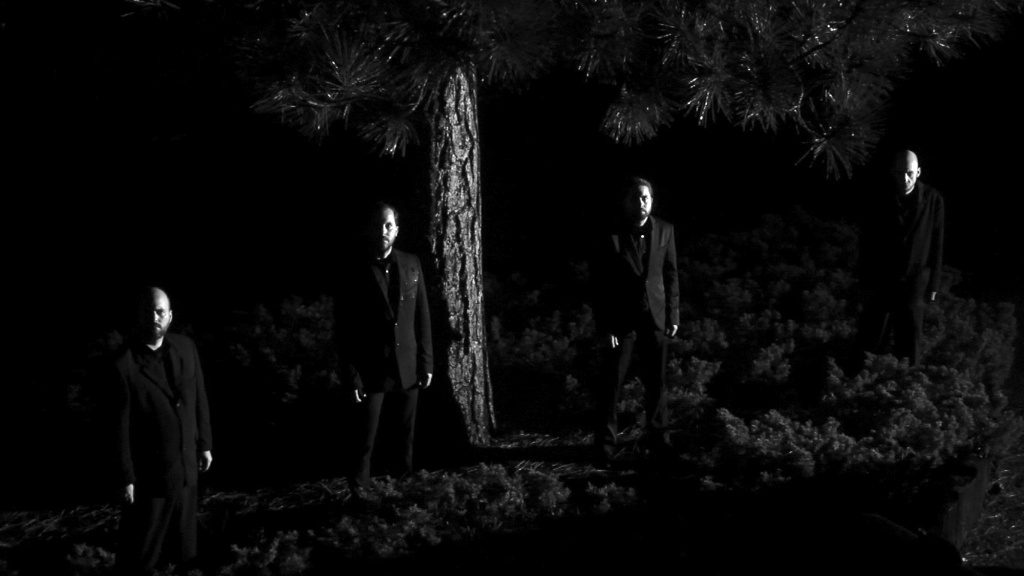 Meanwhile, unusual strangers surround the cabin leaving them even more perplexed about what is going on. Will they dare open the door?
Don't Open the Door was a deliciously suspenseful and nostalgic tale. We haven't seen anything like this in quite some time, it was refreshing and a great homage to classic horror for a couple different reasons.
I absolutely love that they filmed it in black and white. Black and white gives it that old school feel and creepy horror factor. Sometimes things are just better black and white. It makes the audience focus in on the characters more than the environment and gives it more of an isolated feel.
The eerie music throughout the film really gives it that extra something – most definitely a Twilight Zone feel.
Some of the acting and scenes were slightly cheesy or a little over the top I should say, but for this type of film, given it's black and white atmosphere and classic horror homage… it was perfect.
I also the thought ending was brilliant with a lovely twist. They really did a great job with bringing that SyFy/Horror feel that we've loved in the past and has now been reborn.
Overall, Never Open the Door is one I was pretty impressed by. It's a modern-day horror film that feels like you're watching something from the 70's and 80's. A great tribute to the classics and one that may or may not leave you with goosebumps after watching. On December 6th it will debut on Blu-ray, Dvd, and Digitial HD nationwide. Enjoy readers and let us know what you think!