Coming soon to On Demand and Digital from Uncork'd Entertainment is a new horror anthology from directors Victor Matellano, Isaac Berrocal, Manuel Martínez Velasco, Piter Moreira and Erika Elizalde: Vampus Horror Tales.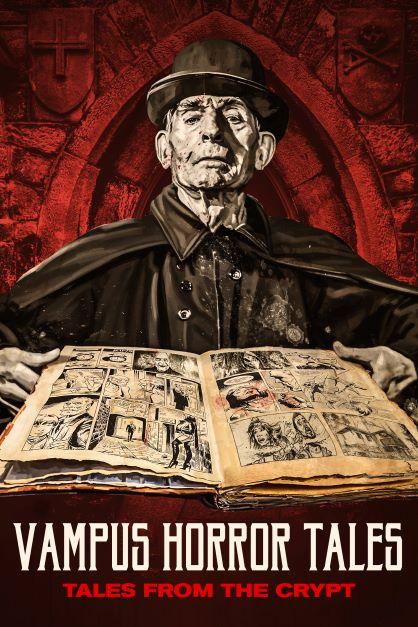 Vampus Horror Tales (2020) Synopsis
Halloween night. Vampus, a gravedigger and body snatcher, is the guardian of the cemetery, a sinister being who has many secrets. He loves to read horror comics, and introduces us to four twisted tales of love, murder, and assorted horrific acts.
The movie stars Saturnino Garcia (Justino), Nacho Guerreos (Deus Ex Machina), and Felix Gomez (Heirs).
Check out the trailer below:
Vampus Horror Tales lands on digital platforms and video on demand on February 14, 2023. Happy Valentine's Day! Er, Vampus Day!