PopHorror had the pleasure to speak with Actor Munro Chambers about his newest film, Knuckleball (2018), which can be best described as a dark and twisted version of Home Alone (1990). Henry (Luca Villacis) is a young man battling for his life after his grandfather dies, leaving him isolated in the dead of winter. He has to fight for survival using lethal booby traps that make Kevin McCallister look like a subpar Boy Scout as the sadistic neighbor, Dixon (Munro Chambers), pursues him with deadly intentions.
Here's a little information about Munro Chambers. Interestingly enough, he started his career as an actor at the age of 7 when he was cast in a McDonald's commercial. He then had the wonderful opportunity to act alongside Robert De Niro in Godsend (2004) as Max Shaw, although he is best known for his role as Wilder on the TV series, The Latest Buzz, and as Eli on Degrassi. It was wonderful getting to speak with him about his latest film, Knuckleball.
PopHorror: What made you interested in the script for Knuckleball?
Munro Chambers: Personally for me, it was to play a role like this. I have always believed that actors should try and stretch their abilities and take on challenges. For me, I felt like it was a nice challenge. It was a really fun role that I wanted to tackle. It was also just a really great script. It is a thriller that has a little more depth than what meets the eye. To work with Michael Ironside again and to work on a script that is unique is exciting.
PopHorror: Your character, Dixon, is quite sadistic in Knuckleball. How was it playing this type of role?
Munro Chambers: I don't know how this is going to sound, but it was fun to play a role like this, where the character – on the surface – is malicious, sadistic, and very intense, but yet there is a lot more to him than that. He is very much the whipped dog of the family. He is a victim. As much as he tries to chase and kill little Henry, there is a lot more to his story. He really is just a victim that is lashing out in a very specific way. 
PopHorror: How was it working with Michael Ironside again?
Munro Chambers: Oh, it's always a blast to work with Michael. I have had the opportunity to work with him three times. We have created a really great friendship outside of that. With Michael Ironside, the best way I can describe him is that he has a silver spoon of cinematic knowledge, but has a blue collar work ethic. He takes that wherever he goes. He really is a special individual and actor. He really cares about the projects he chooses. He's great!
PopHorror: What was your favorite scene in Knuckleball?
Munro Chambers: I like the scene where my character is just sitting there with Henry. Basically making him soup and sandwiches while trying to start up a little game, a chess match that we kind of start. That was really well written and a fun dynamic to work with Luca. He is such a fun actor to work with. 
PopHorror: How was filming in such a cold environment?
Munro Chambers: It was good, actually. We got lucky. Edmonton (Canada) is usually colder that time a year, but it wasn't too terrible. It was probably -13 or -14, which isn't bad. As luck would have it with filming, when we went to a night shoot, it went to -35. That's when it really got cold, but it was really fine. It wasn't awful. Edmonton is a great city with great people. It is nice to see productions are going there so much. 
PopHorror: What is one interesting fact about you?
Munro Chambers: I used to compete in trampoline for my province back in the day. Basically, you do ten skills for a routine, and you have combinations. It is kind of like a gymnastic floor routine, but instead it is on a trampoline. 
PopHorror: What is your favorite scary movie?
Munro Chambers: My favorite scary movie, hmmm… I am a huge fan of The Shining (1980). I found it terrifying. I really liked the original It (1990) with Tim Curry. I was a big fan of that growing up.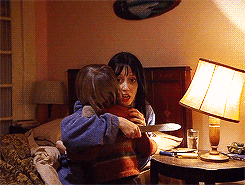 PopHorror wants to thank Munro Chambers for taking the time to speak with us. Stay tuned to PopHorror for more news on this amazing actor, as well as all of your horror news, reviews, and interviews!  
Knuckleball is set to be released October 5th.