Voorhees films sends word the official trailer for the highly anticipated 13 Fanboy is finally here! This all-new horror thriller tells the story of an obsessed fan stalking actors and actresses from our favorite horror franchises. We've been looking forward to this one for quite some time and we're happy to finally give you a real taste ahead of the film's upcoming Spooky Season 2021 premiere!
Read on for the details and the world premiere trailer!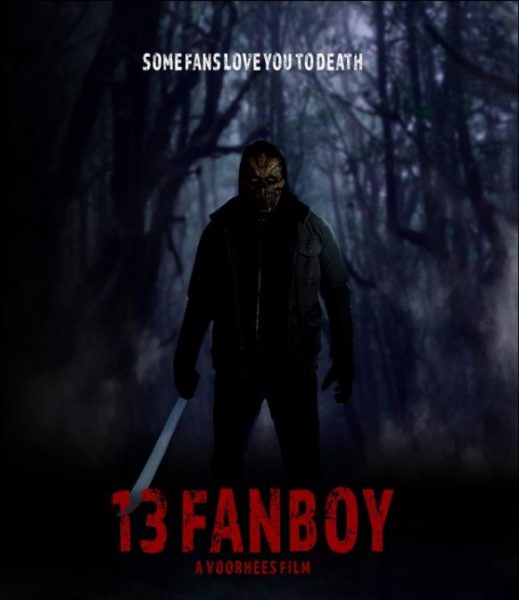 13 Fanboy Synopsis
An obsessed fan stalks his favorite actors from the Friday the 13th films and beyond. As a child, Kelsie Voorhees witnesses the murder of her grandmother, Friday the 13th actress Deborah Voorhees, at the hands of a crazed fanboy. As an adult, she discovers her grandmother isn't the only victim and the killer is still out there searching for his favorite Friday the 13th cast members and iconic scream queens to slaughter, mirroring his idol Jason Voorhees, as he still can't seem to separate the characters in the movies from their real-life personas.
Friday the 13th Part V: A New Beginning actress Deborah Voorhees directed the film from a screenplay she co-wrote with Joel Paul Reisig. The film stars horror icon Dee Wallace alongside Friday the 13th franchise alums Kane Hodder, Corey Feldman,  Lar Park Lincoln, Tracie Savage, Judie Aronson, and Jennifer Banko, as well as special guests like Vincente DiSanti (Jason Rising, Never Hike Alone), and MANY MORE!
Amazing cast! Are you ready for the trailer? Check it out!
Holy shit! We were excited before, but now we REALLY can't wait to see this! 13 Fanboy is coming your way on October 22, 2021. Watch for it!
What do you think? Did you enjoy the trailer? Are you as excited for 13 Fanboy as we are? Tell us in the comments!