Becky (2020) was a most pleasant surprise (read our review here). Well, move over John Wick, because Becky is back in BECKY 2: THE WRATH OF BECKY (2023), and we've got the first teaser trailer for you right here!
Check it out!
Becky 2: The Wrath of Becky Synopsis
Two years after she escaped a violent attack on her family, 16-year-old Becky attempts to rebuild her life in the care of an older woman — a kindred spirit named Elena. However, when a violent group known as the Noble Men break into their home, attack them and take their beloved dog, Becky must return to her old ways to protect herself and her loved ones.
Suzanne Coote and Matt Angel directed the film. It stars Lulu Wilson, Seann William Scott, Courtney Gains, and Michael Sirow.
Here's a look at the key art!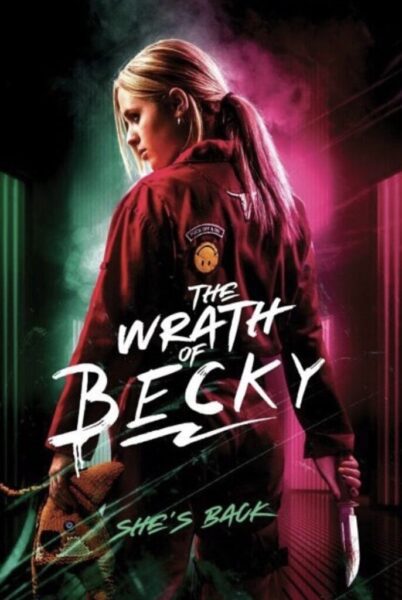 According to Rotten Tomatoes, Becky 2: The Wrath of Becky is set to release on May 26, 2023. Watch for it!
You know we're excited for this one! What do you think? Are you ready for more Becky? Tell us in the comments!