Uncork'd Entertainment has acquired nail-biting home invasion thriller I'LL BE WATCHING and it's available on digital platforms now!
Check out the trailer below, then read on for the details!
I'LL BE WATCHING (2023) Synopsis
After Julie's sister was murdered, she and her tech genius husband move to the country, and he installs a top-notch security system that he developed. When he leaves on a work trip, she gets trapped inside and is convinced that the killer is having fun playing a sick game of psychological torture, before killing her like her sister.
The film stars actress and social media sensation Eliza Taylor (''The 100'', The November Man). Bob Morley ("Love Me"), veteran actor David Keith (Daredevil, An Officer and a Gentlemen), Seth Michaels (Red Notice), Bryan Batt ("Mad Men"), and Hannah Fierman (V/H/S) also star in the Erik Bernard-directed feature.
Here's a look at the poster art!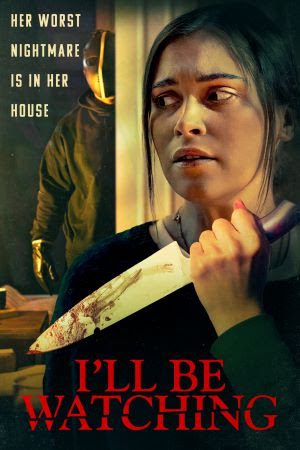 I'LL BE WATCHING hit digital platforms on May 2, 2023. Check it out!