They say that no love is stronger than a mother's love for her child, but after seeing Above the Line Artistry's new horror short, Mama's Boy, you may question that saying altogether. Let's just say that this mom definitely wins the sickest and cruelest mother-of-the-year award in my book.
Hauntingly Beautiful poster for Mama's Boy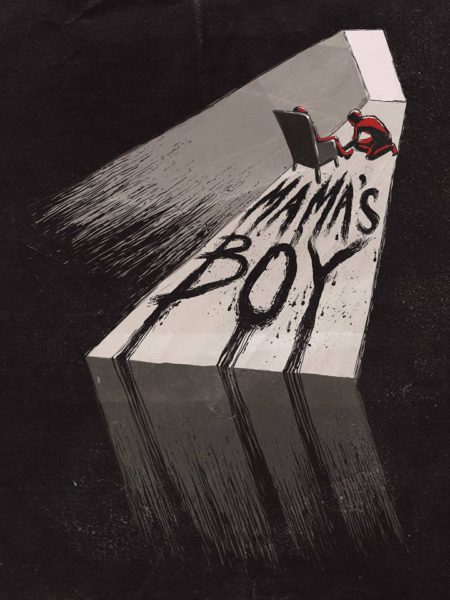 This brilliantly dark and disturbing horror short was directed and written by Samantha Kolesnik, who also produced the short along with Vanessa Ionta Wright and Nathan Ludwig. The cast includes Malcolm Mills, Kara Vedder, Nathan Ludwig, Jaysen P. Buterin, and Hope Bikle.
Mama's Boy follows a young man named Joshua (Mills) who is mentally unwell due to his unnatural relationship with his mother. Joshua struggles to make a connection with anyone and is losing any sense of reality by the minute. What does a boy do when the only "love" he's ever known is from a sadistic so-called mother?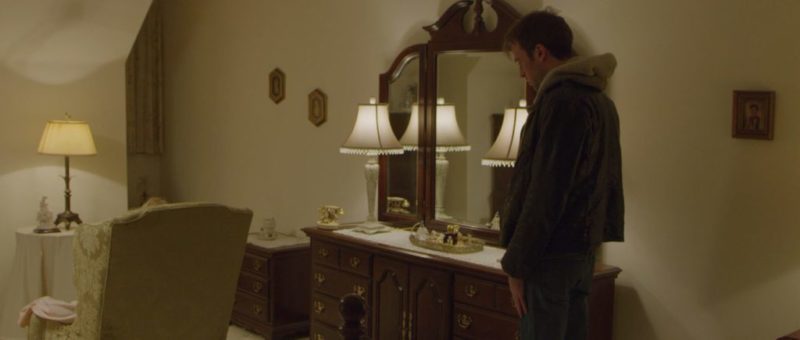 I'll be honest, I've always been a huge fan of Samantha Kolesnik's work. You can tell she's very critical of herself and doesn't put anything out there until she is ultimately satisfied with the product. All bias aside, Mama's Boy is hands down one of the most captivating horror stories I've EVER seen. Everything about the short film hooked me as I sunk deeper into a world of darkness and humiliation. The story takes you on a dark and depraved ride with outstanding performances and beautiful cinematography.
I did not expect this story to be so fucked up. The last short I watched from Sam was Friendsgiving, and although it has its disturbing moments, it doesn't even come close to the shock that you will experience in this film. I've seen similar psychological horror thrillers like this, but mind you they were full features and they took awhile to build that suspense. Clocking in at just under 12-minutes, this short film cuts to the chase and will rock your world from beginning to end. Creating something of this magnitude in such a short period of time is impressive to say the least.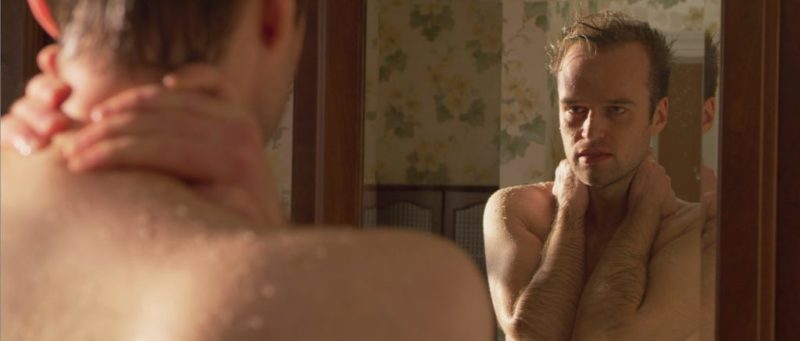 The performances in Mama's Boy are killer, but the film wouldn't have been the same without Malcolm Mills. If I could nominate or give an Oscar to him for best performance of the 2018, I would. Mills gives all of himself to the role, emotionally and physically. I would compare his work to the outstanding performance given by A Quiet Place's Emily Blunt and Hereditary's Toni Collette. Yes, it was really that good. Raw, emotional, and heartbreaking.
As I mentioned before, the short's cinematography by Henrik A. Meyer is simply brilliant. When a short is shot like this beautifully, it raises the bar for everyone. So many feature films don't even come close to the quality of this story, and it's something to admire. Additionally, the soundtrack by Landon Knoblock helped set the unnerving tone and atmosphere throughout the film, and the amazing special effects and makeup team knocked it out of the park. The few scenes when we see "Mama" in the chair sent chills down my spine.
Final Thoughts on Mama's Boy:
This is not a happy story, and it certainly isn't for the faint of heart. It's dark, disturbing, and it's the type of story that will screw with you mentally. It's also real. Want to turn someone into a serial killer? This is a guide on how to do so. Mama's Boy was incredibly uncomfortable to watch, yet I couldn't like away. With such a strong story and central performance, I'm guessing you won't be able to either. Look for this one to take home several awards. It's incredible. Awful, but incredible.
Be sure to follow Mama's Boy via Instagram, Facebook, Twitter, and it's Official Page as well.