As we continue with our coverage of the Horror-On-Sea Film Festival 2022, we had a chance to take in the fantastic documentary, VHS Forever? Once Upon A Time in Camden (2022). Needless to say, we were thoroughly impressed.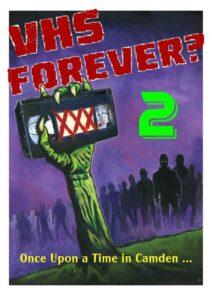 VHS Forever? Once Upon A Time in Camden is a fascinating horror documentary, directed by Mark Williams (VHS Forever? Psychotronic People 2014). It stars Severin Films' David Gregory, Sam Ashurst (A Little More Flesh II 2021), James Mullinger (Anonymous Zombie 2018), Rickey Baker (VHS Forever? Psychotronic People 2014), Nicolas Barbano (Finale 2018), Coxy (Britain's Ugliest Models 2009), Author Jane Giles (Tales of the Uncanny 2020), Tony M Clarke (Video Nasties: Draconian Days 2014), and more.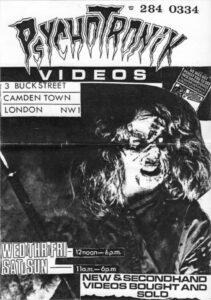 Synopsis:
A kickass follow up to the popular cult classic documentary, VHS Forever? Psychotronic People, VHS Forever? Once Upon A Time in Camden delves further into the origins of the Psychotronic Video Store in Camden, London. Including interviews from employees and customers who frequented the shop and the secret hidden back room.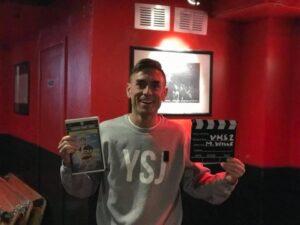 This is an incredibly informative journey down the rabbit hole of true indie film and the video stores that started it all, specifically speaking, the legendary Psychotronic Video Store from Camden. It's charming, engaging, and a marvelous trip back to the time when VHS tapes ruled the day.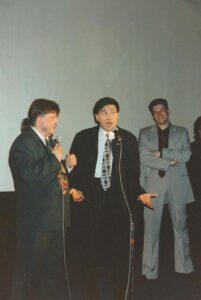 There are a ton of cool stories from those who worked in the store, along with some spicy tales from its regular clientele. They even unearthed and displayed a handful of VHS films that were originally purchased from the Psychotronic shop and the elusive back room while it was still in operation. It showcases some historic, behind-the-scenes footage including special guests Herschell Gordon Lewis and Chow Yun-Fat who made appearances in the height of the shop's popularity.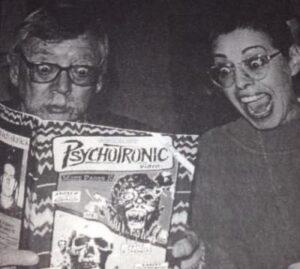 The only downside to the film is the quality of the audio. Some interviews were conducted in the legendary Electric Ballroom in Camden where the Camden Film Festival has been held for years, which made them hard to hear and nearly inaudible due to outside noise factors. Had they chosen a secluded spot away from all the drab commotion of the venue, it would have made for a much better viewing.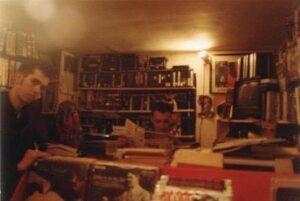 VHS Forever? Once Upon A Time in Camden is a brilliant, nostalgic, psychotronic trip down memory lane. It's illuminating, enlightening, and inspiring. If you're a fan of documentaries on indie film and video shops, definitely give this one a go, we highly recommended it.