Coming soon to Digital from Terror Films and directors Steven Garbas and Chantelle Han is a new horror film: Peppergrass. The film stars Chantelle Han (Black Summer – TV Series), Charles Boylan (The Virgin Suicides), and Michel Copeman (The Fly).
Here's a look at the poster art!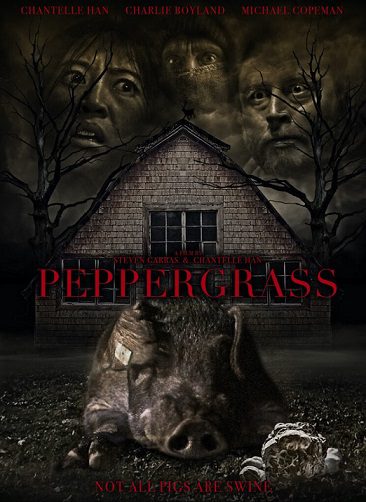 Peppergrass Synopsis
During the pandemic, a pregnant restaurateur tries to rob a priceless truffle from a reclusive World War 2 veteran.
Check out the trailer below:
We got a chance to review it back in 2021 for Nightmares Film Fest. You can read that review here!
The film will be available on June 16, 2023. Check it out!