I had the chance to review the new video game, Infliction, which locks you into a horrifying suburban dreamscape. Created by indie developer Caustic Reality, this game has certainly impressed, and just in time for Halloween and was great to experience just before the scary season. After playing, be prepared to be looking over your shoulder for days, and don't forget to keep your lights on.
Slow But Scary
The detail put into every inch of the levels is amazing. Each item has fine definition, which will make you investigate everything. You'll spend hours searching for clues and memories. Every time you get ahead in the game, everything changes. In the end, you will have white knuckles, and be scared to walk in your own kitchen.
Great Flow With Perfect Sound Effects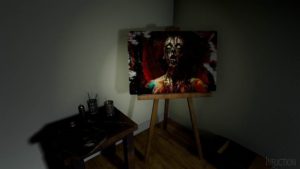 Gameplay flows easily, and each level is smooth… as long as you use your brain. There are lots of small puzzles and hidden things to find. The camera in the game lets you uncover lots of different secrets.The sound of your heart when the spirit is around is unsettling. At times, the spirit seems blind, but then she'll just run up on you. Your only hope is to turn the lights on before she kills you. 
Story Is Rich In Detail
The story begins with you driving down the road and finding an accident but no people around. You pull into a typical, suburban house and proceed to the game. As you unlock memories hidden inside the home, you will get well acted voice clips that help you to fill in the gaps in this gruesome tale.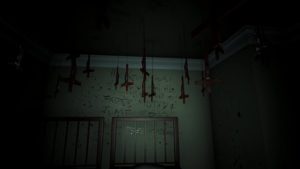 Final Thoughts
While it was a short game, I know I missed tons of memories in Infliction. I spent most of the time looking at all the details. Only one thing bothered me, however, is that you only get one save. Once you start a game, do not hit New Game, you will lose all of your saved data and have to start over. Other then that one issue, I enjoyed Infliction and recommend it to both horror fans and gamers. Look for Infliction on PC on October 18th.