Tar the wagon and ford the river! If you grew up in the '80s or '90s, you probably know of the scholastic educational game
The Oregon Trail
. It may be a punchline nowadays, but it successfully tricked kids into learning. It taught us about to the trials and tribulations of life in the 1800s 'out West', and that cold bastard, dysentery.
This isn't your daddy's video game, though. This is an all-new, Western thriller: Organ Trail.
Organ Trail (2023) Synopsis
A ruthless band of bloodthirsty bandits terrorizes a family on the treacherous Oregon Trail, and challenge's one woman's will to survive.
Look at this beautiful poster art!
The Setup
Organ Trail is set in Montana in the 1870s and follows Abigail, with her wagon, as a cold winter storm forces Abigail and her family from their mountain home. The elements are tough, and food is scarce. Her father and brother discover the aftermath of a circle of wagons, ambushed while on a hunt. They suspect natives due to the evidence of death by arrows, but one woman is left pierced stigmata style to a tree, clinging to life in the snow. The father patches her up and brings her back to wagon camp.
Suddenly, in the middle of the night, the camp is invaded by bandits! Most of the family is assassinated in their sleep, except for Abigail and the woman they rescued, who the bandits reveal as Cassidy.  The murderous outlaws, led by Logan, ransack the camp and take Abigail with them to use as bait for the next wagon train.  Abigail now has to escape the malicious desperado gang, give her family a proper burial, avenge their deaths, and recover her last remaining family member: her stolen horse.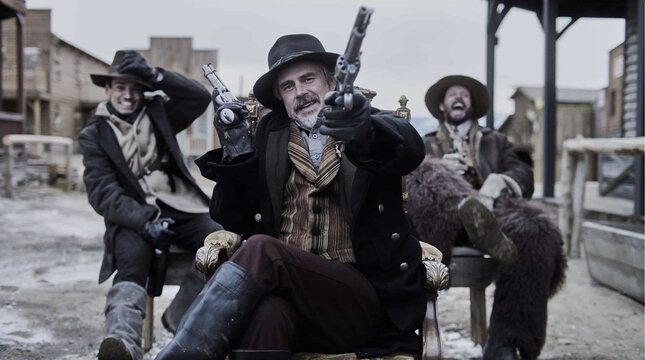 The Payoff
*Deep Ace Venture inhale* As soon as I read about this movie in production, I pinned it, circled my calendar, and wanted to screen it immediately. I absolutely love marrying the genres of Western and Horror.
The setting is in the stunning winterscape of Livingston Montana. Constantly harsh and unforgiving times of Western life in the 1800s are always a magnet for tension and drama. Every character is either unsafe or untrustworthy. Sometimes both.  Nicholas Logan plays a hypnotic sinister villain in Rhys, that I personally would've liked to see on screen more.

The score was very in touch with the times. My earbuds picked up on the bouncing of fiddle strings and ragtime pianos in the background during high-stakes moments.
Organ Trail falls a bit more under the "thriller" genre than the "horror" genre to me, but It's centered around the horrors of bleak Western life. Now that's fine because I love a good Western thriller. I was just expecting a bit more gore than Western violence. That being said, there are some entertaining and surprising deaths, and daring escapes using the landscapes all while channeling that witty Western banter we've all come to love.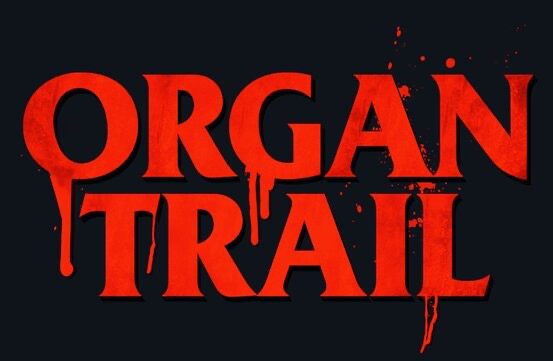 Organ Trail (2023) Final Thoughts

Organ Trail has a fantastic title card with a great setting. A collective motley crew of characters completes this thrilling and fun Western movie. Now, I have to admit, I set myself up for disappointment when I incorrectly assumed Organ Trail was based on the 2010 video game 'Organ Trail' – a zombie parody of The Oregon Trail. An unfair misstep on my part, but I can be a glutton for punishment.
However, I did get the opportunity to enjoy a classic fun Western thriller with memorable characters in a beautiful Montana setting. Eat your heart out, Duttons! Out of curiosity, I asked writer Meg Turner how the title was created. They shared, "It started as a typo. I was trying to find the 1985 video game but missed the "e" in Oregon. I filed it away as a funny title for a Western and the ideas started flowing from there."
Organ Trail is in select theaters now and will be available On Digital May 12th. Check out the trailer below.