At first glance, the crowdfunded indie film Cryptid may look like just another B-movie creature feature. I found it to be more than that. How much more?
Check out the trailer, then read on for the full review!
The Story
Harriet (Ellen Adair) and Max (Nicholas Baroudi) give us a pair of charismatic and likable leads that have great chemistry together. Max, a journalist struggling to find work and doesn't have the best reputation in town, jumps at the chance to cover a string of strange animal attacks in the area. He convinces Harriet, who is about to move to the big city and expand her career, to help him until it comes time for her to leave.
As the body count increases, we follow Max and Harriet on their investigation and are given little more than brief, mostly concealed glimpses of our "animal" in question. The investigation is fun and interesting rather than running itself dry, helped along by the chemistry of the leads, and Max's personal troubles catching up with him. In fact, you can almost forget it's a horror movie at times as the banter of Max and Harriet will have you smirking through most of their time together. The offset of drama and witty banter makes for an effective tonal shift when tragedy strikes throughout the film, making you really care for the safety of the characters.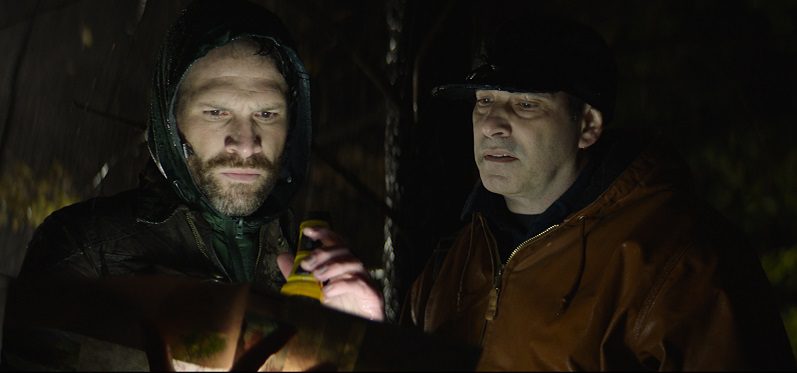 A Little More…
Right from the start, Cryptid doesn't feel like your average creature feature. As its name suggests, it takes inspiration from Cryptozoology, which is the study of animals whose existence is not yet proven. It has the feel of a high-end cryptid documentary you might find on the Travel Channel but with a payoff of there actually being an active cryptid throughout the film. Being a cryptid enthusiast myself, I was grinning from ear to ear watching Max and Harriet interview witnesses and listening to them retell the events they've experienced as it really does capture that documentary/podcast feel. The cryptid itself is kept in the dark for most of the movie. I think this works well with the film's atmosphere. I don't want to spoil which cryptid it is, but let's just say it's reasonably well-known, and not already overused in media.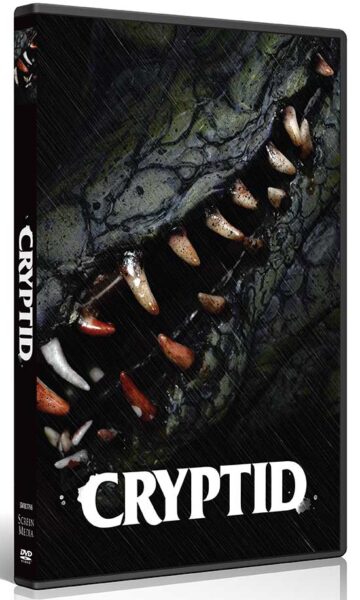 Final Thoughts
In conclusion, I think Cryptid will be divisive among horror fans. If you are into cryptozoology this is an absolute must-watch. If you aren't, just be aware that the creature itself has very little screen time. The focus is on the mystery and investigation more so than the violence of the attacks.
Cryptid is available now, digitally, to rent and own. You can also snag the DVD on Amazon.
Have you seen the film? What did you think? Tell us in the comments!