What exactly makes horror, horror?
There's a constant debate in horror fandom about what makes a horror movie. Or rather, how do you define a horror movie? What elements do you believe it has to have in order to be considered a part of the genre? With movies like Silence of the Lambs, Black Swan, or more recently The Menu, there's much debate around whether or not they are. With horror fandom, depending on who you talk to, you'd be wrong about what you believed.
For 38 years I've consumed copious amounts of horror. All things dark and macabre made up my identity through my teens and early 20s. And over the years I've met so many horror fans. Making microbudget horror shorts was an introduction to so many different groups of horror fans.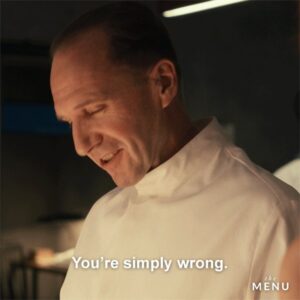 Horror Fandom is a Mixed Bag
There's a sense of community in the horror fandom, but when you get into specifics, we're all so different.  We're exposed to the innermost thoughts of the people around us with social media being what it is, whether we want to know them or not. And in today's climate, so many things can be divisive. People want different things from movies. "What's your favorite scary movie" is an interesting and fun way to get to know the new friends that you're having coffee with before day 2 of the local horror convention.
As often as I asked the question, the answers became more varied; I saw everyone had different reasons to love the same films and it made me realize how expansive the horror genre really is.
In the Beginning…
My very first film was at age 3. Mother took me with her and my older cousin to see Aliens at the cinema. I blocked out so much of what happened, but I clearly, very vividly remember Bishop getting ripped in half. A year later, an aunt would show me A Nightmare on Elm Street.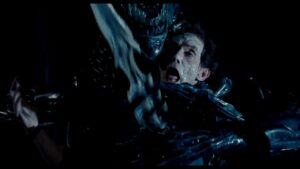 I became fascinated with the magic of the SFX. And as I was eventually given the ultimatum:  "If you can't be alone or sleep after watching them, you can't watch them anymore." I learned that it was fun experiencing controlled fear. I could watch something and be absolutely terrified in the moment, but once it's done, it's done. Freddy or Radu wasn't going to get me, the devil wasn't going to possess me or steal my soul. No cucuy under the bed. Open closet doors at night are still kinda sketch though.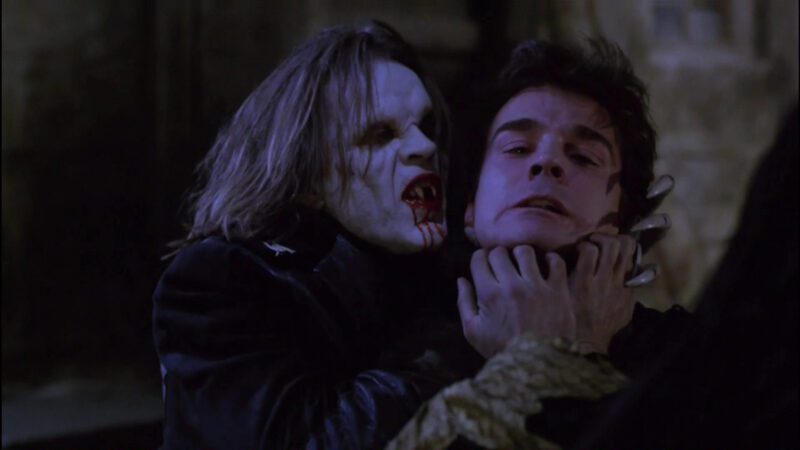 Things Change
Eventually, what used to scare me just didn't anymore. There are still specific things that make my skin crawl. Possibilities that bring me to the edge of fear, but they just didn't have the same impact. It was likely a global pandemic and a series of personal tragedies that made me feel differently about a lot of things. So I moved away from gore and FX, and developed a love of psychological horror and supernatural thrillers. I get enveloped in so many rich elements. And I'm always a sucker for character-driven storylines. It became more about connecting on another level that just took me to a different place altogether.
Horror Fandom – Final Thoughts
So what makes a horror film? I think that's still a complicated question. Both for me, and for horror fandom. There will always be absolutes; anything with monsters, gore, violence, etc, but how the monsters are defined, and what constitutes gore is subjective. If you combine a human monster and gore, then Scarface could be seen as a horror film. In fact, I know people who do consider Scarface a horror film. Regardless, watching a film should always leave some kind of impression and be an experience.
I adore camp and ridiculousness at times. And I have an enduring love for the standard formulas of slashers and other sub-genre films. I just feel that there's plenty of room for all kinds of horror and that one is not above another because they all offer different things for different people in the horror fandom.