Coming soon to select theaters from director Erik Bloomquist (Ten Minutes to Midnight) is a new horror/comedy: She Came from the Woods.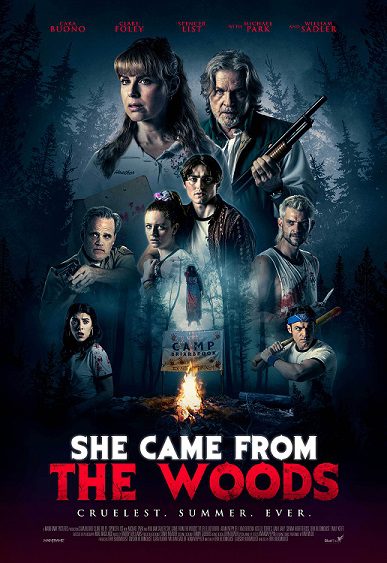 She Came From The Woods (2022) Synopsis
In this ode to '80s horror, a group of counselors accidentally unleash a decades' old evil on the last night of summer camp. As the mayhem and madness turn bloody, the staff of Camp Briarbrook are forced to confront what stories are worth telling and what secrets worth keeping.
The film stars Cara Buono (Stranger Things – TV Series), Clare Foley (Sinister), and William Sadler (Tales from the Crypt: Demon Knight).
Check out the trailer below:
She Came From The Woods will be available on February 10, 2023. Watch for it! And watch for our review, coming soon!