The Birds turns 60 on March 28, 2023. To celebrate PopHorror compiled a list of fun facts. The Birds follows a young woman Melanie Daniels (Tippi Hedren) as she meets a charming man, Mitch Brenner (Rod Taylor) in a San Francisco pet store and decides to join him on his trip home. Once they arrive strange things start to happen and birds start attacking the residents of the small town.
Fun Facts:
Alfred Hitchcock revealed on The Dick Cavett Show (1968) that 3,200 birds were trained for the movie. He said the ravens were the cleverest, and the seagulls were the most vicious. why does that not surprise me that seagulls are the most vicious?

When audiences left the U.K. premiere at the Odeon , Leicester Square, London, in 1963 they were greeted by the sound of screeching and flapping birds from loudspeakers hidden in the trees to scare them further. They really need to do this type of promotion more often.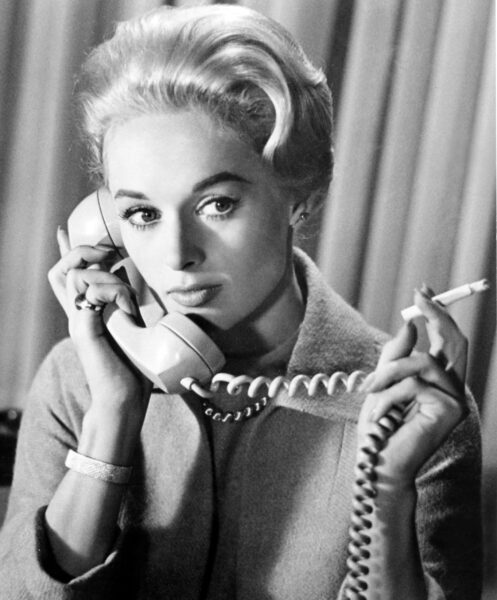 3.  Tippi Hedren is the only member of the original cast that made an appearance in the sequel The Birds II: Land's End. (1994)
4. Several endings were being considered. One that was considered would have shown the Golden Gate Bridge completely covered by birds.
5. Melanie wears the same green suit throughout the movie, so Tippi Hedren was provided with six identical green suits for the shoot.
6. The press had lied about Tippi Hedren's age, They had listed her as 28. When in reality she was actually 33, which was considered old for having an acting debut.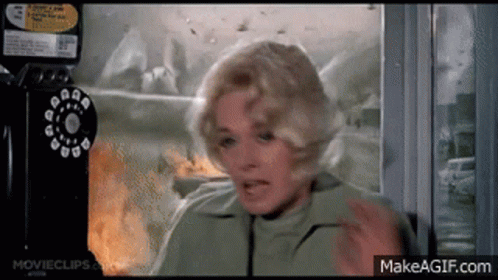 7. The schoolhouse in Bodega, California was also known to be haunted, even back during filming.  According to Hedren, the entire cast was spooked to be there. Hedren also stated that it always felt very populated despite being empty.
8. The crow that sits on Alfred Hitchcock's shoulder in all of the promotional photos was not in the movie. It was purchased after the movie had wrapped. A studio staff member bought it when he spotted the tamed bird on the shoulder of a twelve-year-old boy walking down the street. The boy was offered around ten dollars but was hesitant until he discovered why it was needed.
9. Tippi Hedren's daughter Melanie Griffith was given a present by Alfred Hitchcock during filming: a doll that looked exactly like Hedren. Eerily so. The creepiness was compounded by the ornate wooden box it came in, which the young girl took to be a coffin.
10. Tippi Hedren was cut in the face by a bird in one of the shots. She also donated her script from this movie to the Smithsonian's National Museum of American History. (Smithsonian Magazine. August 2008, pg. 28)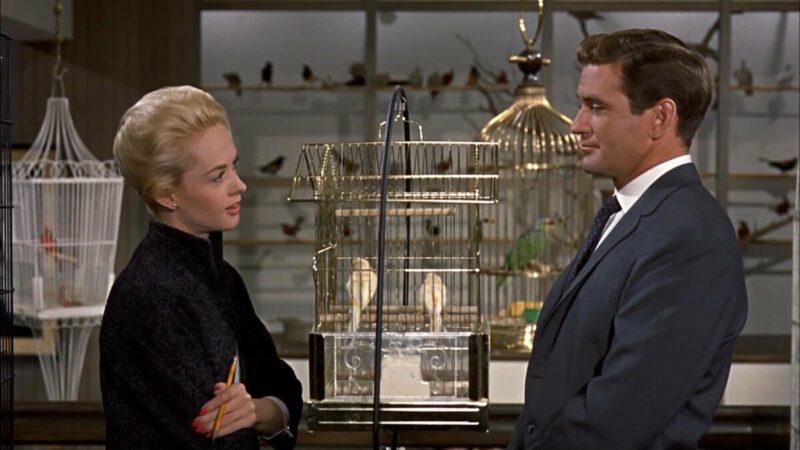 There you have it! 10 fun facts about Alfred Hitchcock's The Birds (1963). What are your thoughts on the film? Do you know of any fun facts we missed? Tell us in the comments!