There are few things better than October in Los Angeles. For one month a year the City of Angels sheds its wings and unleashes its more devilish side. It is no wonder that Drunken Devil organizer Matt Dorado has been able to amass such a devoted following of rebel rousers.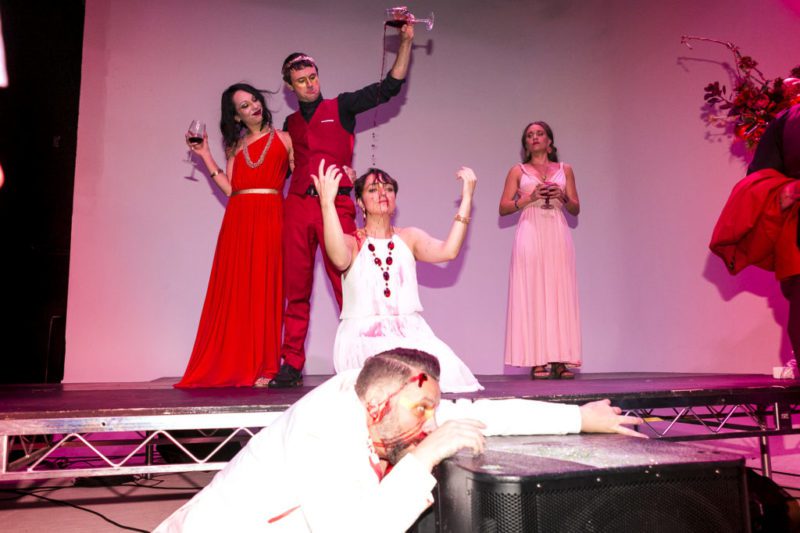 BACCHANALIA was the latest offering from the team at Drunken Devil. Set against the backdrop of Ancient Rome, attendees were invited to enjoy a night of debauchery by Caligula himself. As a fan of immersive experiences, I found this one to be truly unique, in how its cast interacted with their guests. There was no forcing of a story line or narrative. They flowed effortlessly in an out of conversations while encouraging everyone to enjoy all that the evening had to offer.
While the venue itself was a bit sparsely decorated, the pieces that were there really did well to build an atmosphere. The open bar had unending supply of offerings including beer, wine, and 3 specialty cocktails for the occasion. In addition to the cast, the evening was full of various activities to participate in. There were several magicians doing close up magic and even a Tarot Card reader offering private readings in a secluded room.
DJs had the crowd dancing from the beginning of the evening way in to the early hours, only taking a break during the 5 burlesque shows – all of which were phenomenal – that Caligula was kind enough to arrange. Our host also took the main stage to root out an evil plan to usurp his throne. The matter was put to bed quickly, and he encouraged the guests were once again partake in the indulgences that he provided.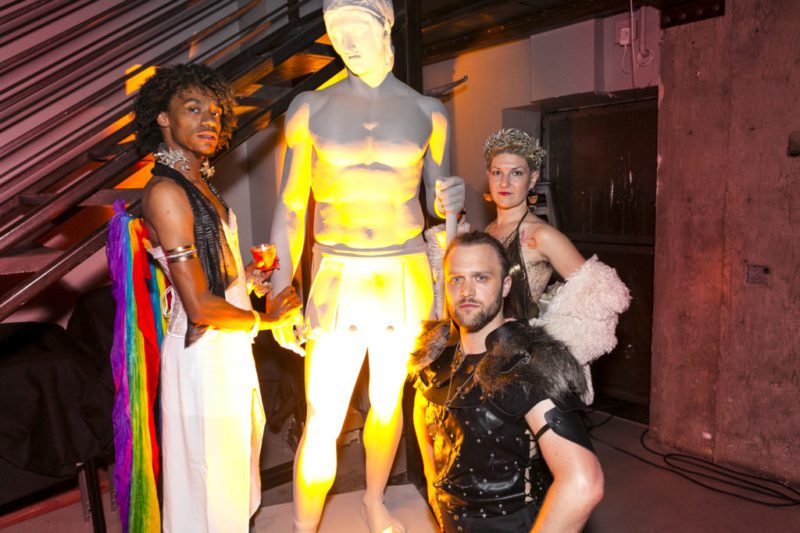 It was quite clear that the Drunken Devil has many repeat attendees, their lavish costume and quickness to devour everything that was offered showed a level of trust in the organizers that can only be achieved by consistently delivering on a good time. While this may have been the first time participating one of Matt's events, he is most definitely on my radar as a person I want to party with more.