"So I have this idea for a sci-fi, action movie," I can imagine the conversation going. "Picture this: Adam Driver vs. Dinosaurs!" Let me stop you right there. SOLD! The trailer for '65' (2023), starring Adam Driver, dropped this week and it looks badass.
You need to see this one to believe it! Check it out!
'65' (2023) Synopsis
After a catastrophic crash on an unknown planet, pilot Mills quickly discovers he's actually stranded on Earth…65 million years ago. Now, with only one chance at rescue, Mills and the only other survivor, Koa, must make their way across an unknown terrain riddled with dangerous prehistoric creatures in an epic fight to survive.
Scott Beck & Bryan Woods directed the film, which is produced by Sam Raimi (and others). It stars Adam Driver, Ariana Greenblatt, and Chloe Coleman.
Here's a look at the poster art!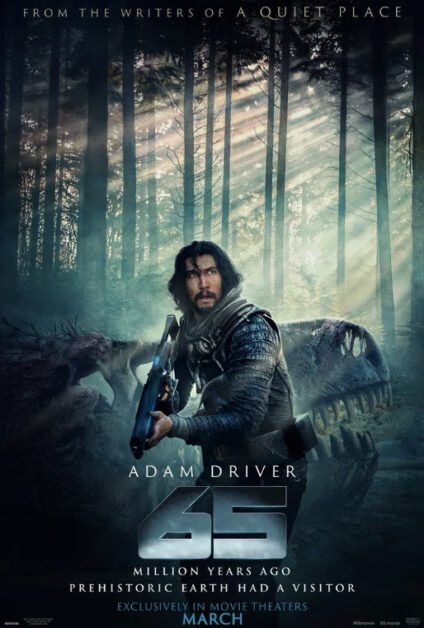 '65' hits theaters on March 10, 2023, and we're going to be first in line! This looks great!
What did you think of the trailer? Are you as on-board with this as we are? Tell us in the comments!