Wild Things (1998) should have been called 'Wild Ride' because I am still recovering from the whiplash from all the twists and turns. Sit down and buckle up as we revisit this thriller and count the plot twists!
**Spoilers ahead**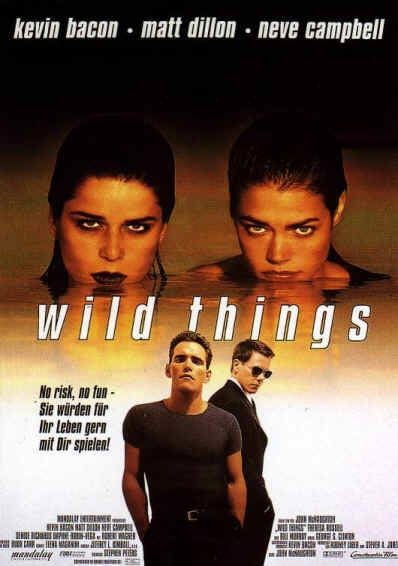 Wild Things (1998) was directed by John McNaughton and stars Matt Dillon (The House That Jack Built), Kevin Bacon (Tremors), Neve Campbell (Scream franchise), Denise Richards (Starship Troopers), and Bill Murray (Ghostbusters franchise). This March 20th celebrates the 25th anniversary of the film.
Check out the trailer:
Synopsis:
When a beloved high school guidance counselor in an affluent community is accused of rape by two female students, the police uncover that appearances can deceive……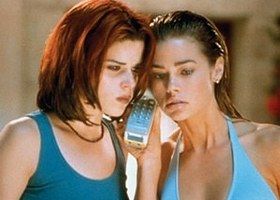 Twist #1- Sam (Matt Dillon) goes on trial for the accusations of rape from Kelly (Denise Richards) and Suzie (Neve Campbell). During the trial Suzie (Neve Campbell) breaks down on the stand and confesses that the girls collaborated to falsely accuse Sam of rape because they were mad at him.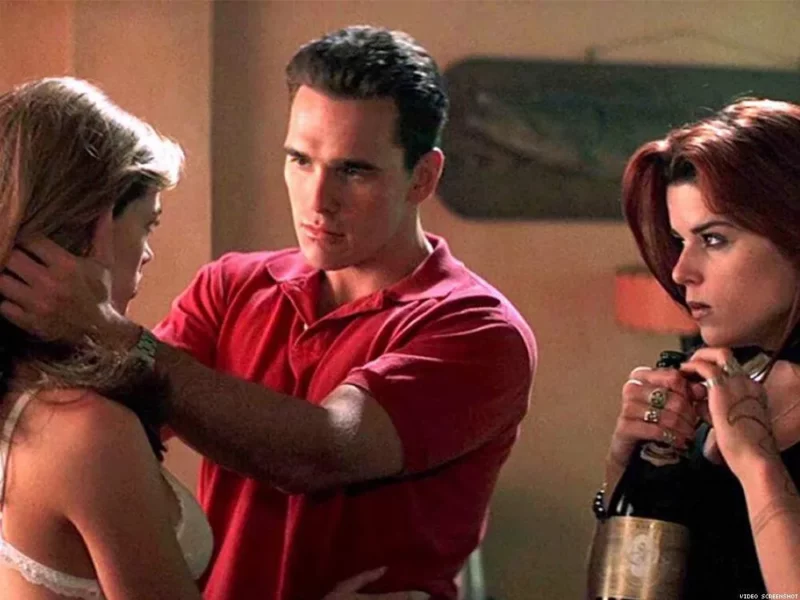 Twist #2- Sam, Kelly, and Suzie gather in a hotel room for some X-rated activities. It is here we learn they were all working together to extort money from Kelly's family.
Twist #3- Kelly is worried that Suzie will blab what they did! She wants Sam to get rid of her. He proceeds to beat Susie to death on the beach with Kelly nearby. Then the two dispose of a body wrapped in plastic in the swamp.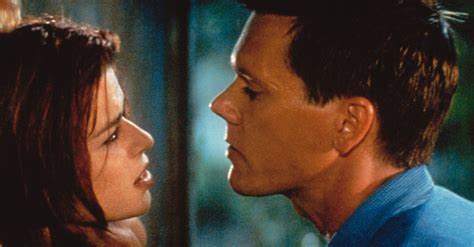 Twist #4- Ray (Kevin Bacon), who is a police officer, goes to Kelly's family guest house to confront her on Suzie's disappearance. Gunfire is heard. It is revealed that Ray has a gunshot wound to the shoulder while Kelly is lying dead with two gunshot wounds to the chest. Ray claims he was acting in self-defense. 
Twist #5- We next learn that Ray and Sam were working together. Ray was not defending himself. He actually killed Kelly to lessen their loose ends.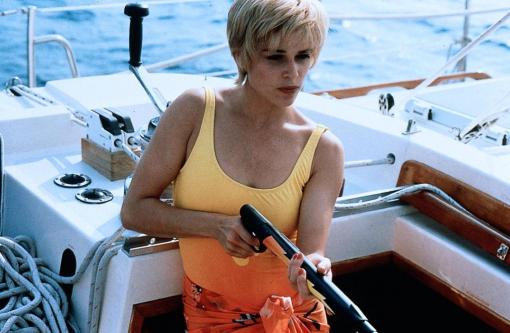 Twist #6- Sam and Ray head out to sea, but of course it can't end with these two sailing off into the sunset with all that money. Sam tries to off his partner, but Ray fights back. Unfortunately for Ray, it is revealed Suzie is still alive and is on the boat. She kills Ray with a harpoon. Sam had collaborated with Suzie to fake her death. 
Twist #7- So Sam and Suzie are left on the boat in the middle of the ocean and just orchestrated a brilliant plan. It seems like a logical ending, right? Nope! Not quite yet! Sam takes a celebratory drink with Suzie, but quickly learns she has poisoned his and he dies.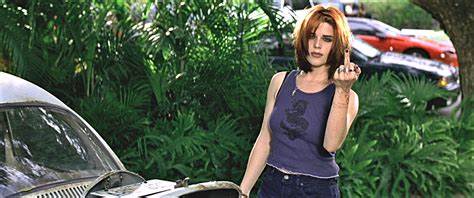 Final Twist- It is revealed during the credits that Suzie was not as she appeared. She apparently is quite intelligent with an IQ that is off the charts. She was the mastermind behind the whole plan and was controlling her puppets along the way. 
Man, that was a lot of twists! Did I miss any?
Wild Things is streaming currently on Showtime! 
Stay tuned to PopHorror for all your news, reviews, and interviews!
Oh, and lists too!