Vinegar Syndrome's Summer Fest Sale Event starts Friday, August 19th, and runs through Sunday, August 21, 2022.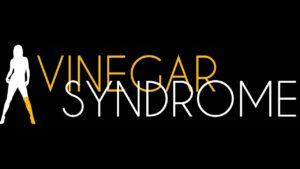 From the press release:
Our first annual VS SummerFest Sale is only a few days away, starting this Friday (the 19th) at 12:01 AM EST and running through 11:59 PM EST on Sunday (the 21st)!

Throughout the sale, nearly 200 VS and Peekarama releases will be marked down to 50% off SRP! The films selected represent a sampling of titles for which the film elements (ranging from camera negatives to only known prints) are vaulted in our archives. As many of you know, VS was founded not just to release genre films, but to find and preserve their original film materials, with an emphasis on saving the types of works most often endangered. This mission is still the driving force behind VS, and our efforts to protect cinema history is stronger than ever, with newly recovered materials arriving at our archives each month to be preserved.

In addition, at the opening of the sale, we'll be unveiling our next duo of Peekarama releases, one a UHD upgrading of a classic double feature from one of the genre's most celebrated directors and starring one of his favorite leading ladies, and the other the world Blu-ray debut of a star-studded classic from an equal parts legendary and notorious hardcore auteur. Plus, two of our favorite Peekarama releases will be receiving newly designed Catalog Slipcovers!

We've also prepared one of our best and most entertaining VSA's to date; a southern-shot 80s actioner that's non-stop fun from start to end and is making its world Blu-ray debut!

Also, several of the incredible artists with whom we work with have created new posters, shirt designs, and more, including an original take on the artwork for a VS classic dating back to our earliest days of DVD.

As will all of our sales, the "Add to my existing sale order" FREE shipping option will be enabled. Also, if you have already placed a pre-order this month, you can use this free shipping option to combine any additional sale orders with your existing pre-order. And for our Subscribers, you already know what to do!