This year, the cult classic show Dark Shadows show turns 51! It is an American Gothic horror soap opera which premiered June 27, 1966 and ended April 2, 1971. It aired on ABC in the afternoons and, at first, it was deemed boring by critics. It soon developed a cult following, in particular with teenagers coming home from school and tuning in to watch.
Dark Shadows was created by Dan Curtis. It is rumored that he had a dream about a mysterious young lady  on a train in 1965 and pitched the idea to ABC studios, where they approved and production began. Dan Curtis would later on go to produce and direct more ground breaking shows and movies, including Kolchak- The Night Stalker and Trilogy of Terror.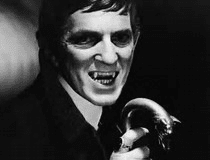 Dark Shadows became immensely popular with the addition of vampire Barnabas Collins (played brilliantly by Jonathan Frid). Additionally, Dark Shadows featured ghosts, witches, warlocks, zombies, man-made monsters, time travel and parallel universes. It is set in Collinsport, Maine, where a number of supernatural occurrences take place in addition to the lives, loves, and troubles of the wealthy Collins family. What set the series apart were the performances, plot twists and character development. The show also has a memorable music score.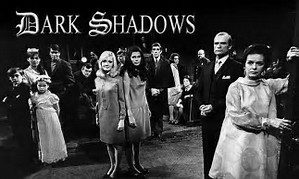 Unfortunately, Dark Shadows was canceled in 1971 because networks were cutting back due to a recession. along with this show, there was a decline in other sci-fi and horror shows, evident in the canceling of Star Trek and Man from U.N.C.L.E.
However, it still has a cult following to this day. Dark Shadows has been revived twice: a short-lived series in 1991 and a 2012 movie starring Johnny Depp. I actually watched the revival show in 1991 before the original. I enjoyed both –  but the original had rich characters and a wonderful plot. I, of course, also saw the movie in 2012, which was fun, witty, and awesome.
Any Dark Shadows fans out there of the show or the movie? Who are your favorite characters? Drop a comment – we'd love to hear about it!