This Halloween season, Trick or treat yourself to hundreds of chilling movies and TV shows on Disney+! From classic Halloween movies like Halloweentown and The Nightmare Before Christmas, to eerie episodes from WandaVision, Glee, and Wizards of Waverly Place, along with highly anticipated new releases including Hocus Pocus 2, Marvel Studios' first Special Presentation: Werewolf by Night, and Nat Geos Benedict Cumberbatch-narrated Super/Natural, Disney+ is the perfect destination to enjoy all the treats and screams from a wide array of movies and series.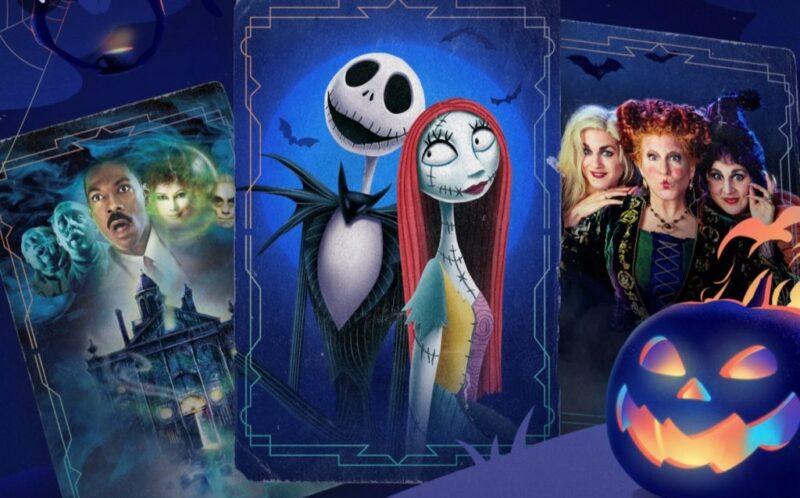 The spooktacular collection of Halloween titles includes:
Hocus Pocus 2: Exclusively on Disney+, the live-action comedy "Hocus Pocus 2" is a haunting sequel to the Halloween classic which brings back the delightfully wicked Sanderson sisters for more comedic mayhem
Marvel Studios' first Special Presentation: Werewolf by Night: On a dark and somber night, a secret cabal of monster hunters emerge from the shadows and gather at the foreboding Bloodstone Temple following the death of their leader. In a strange and macabre memorial to the leader's life, the attendees are thrust into a mysterious and deadly competition for a powerful relic—a hunt that will ultimately bring them face to face with a dangerous monster.
The Nightmare Before Christmas (Sing-Along Version): Bored with the same old scare-and-scream routine, Pumpkin King Jack Skellington longs to spread the joy of Christmas. But his merry mission puts Santa in jeopardy and creates a nightmare for good little boys and girls everywhere!
Halloweentown: When a young girl living with her secret witch mother learns she too is a witch, she must help her witch grandmother save Halloweentown from evil forces!
The Haunted Mansion: A realtor, his wife and children are summoned to a mansion, which they soon discover is haunted, and while they attempt to escape, he learns an important lesson about the family he has neglected
Once Upon a Time: A young woman with a troubled past is drawn to a small town in Maine where fairy tales are to be believed.
Super/Natural: Executive Produced by James Cameron and narrated by Benedict Cumberbatch, SUPER/NATURAL reveals the secret powers and super senses of the world's most extraordinary animals.
Beyond having a wide selection of Halloween movies to choose from, Disney+ also has a section dedicated to Halloween themed episodes from some of your favorite TV shows including the following:
The Simpsons: Treehouse of Horror Collection (S33 episode premieres 10/12)
Marvel Studios' "What If…?" Ep 105 "What If…Zombies?!"
Marvel Studios' WandaVision Ep 106 "All-New Halloween Special"
Glee Ep 205 "The Rocky Horror Glee Show"
Grown-ish Ep 308 "Age Ain't Nothing But A Number"
Black-ish Eps 106, 206, 305, 503, and 606