"It's…showtime!"
Thirty-five years ago, after making a name for himself with the 1985 hit Pee-wee's Big Adventure, Tim Burton's success in the directorial world only grew stronger with 1988's Beetlejuice. The film follows deceased couple Adam (Alec Baldwin, The Departed 2006) and Barbara (Geena Davis, The Fly 1986) as they navigate life after death. This involves trying to scare away the Deetz family, who has moved into their home, with the help of "bio-exorcist" Beetlejuice (Michael Keaton, Batman 1989).
There's creepiness, humor, earworm-inducing songs ("Jump in the Line" by Harry Belafonte), a slew of quotable lines ("I, myself, am strange and unusual"), and a top-notch lineup. This includes Catherine O'Hara (Monster House 2006) as Delia, and Winona Ryder (Stranger Things 2016) as Lydia. In fact, this was one of Ryder's first major roles in the industry.
Over the past three and a half decades, Beetlejuice has gained so much momentum, that everyone's favorite striped-suit-wearing spirit probably hasn't had a day's rest with everyone mentioning his name. Let's take a look at how Beetlejuice continues to expand as a pop culture phenomenon.
'Beetlejuice' Spent Time On Broadway
In the 1988 film, Beetlejuice tends to have a flair for the dramatics as he pulls out all the stops to haunt the Deetz clan out of their new home. Therefore, it makes sense that a Broadway stage should be his destiny, rather than Adam's miniature graveyard. April 2019 saw Beetlejuice open at the Winter Garden Theatre. Starring Alex Brightman (School of Rock – The Musical 2015) as the poltergeist, boasting beautifully gothic set pieces (like the iconic sandworm), and featuring tunes like "Fright of Their Lives," the musical garnered eight Tony Award nominations and attracted a cult following of fans.
Though Beetlejuice — and all of Broadway — experienced a shutdown during the COVID-19 pandemic, it returned in April 2022 at a new home, the Marquis Theatre. While declining ticket sales eventually led to its closure in January 2023, this doesn't mean the show was a failure. Producer Mark Kaufman told The Hollywood Reporter that Beetlejuice introduced a fresh audience to Broadway. In fact, these fans are endearingly referred to as "The Netherlings." It's because of them that the show achieved some major feats, especially regarding its soundtrack. Kaufman said:
"Our cast album has streamed over 1.6 billion streams and individual tracks 2.9 billion times. Very few cast albums take off. You have your Hamiltons, you have your Dear Evan Hansens. We reached 100 million streams in 20 weeks. Just for comparison, Hamilton reached that in 18 weeks and Evan Hansen in 37 weeks."
Beetlejuice might be off-Broadway, but that doesn't mean it's over. Currently, the musical is touring North America through June 2024.
'Beetlejuice 2' Seems To Finally Be Happening
Since the early '90s, talks of a Beetlejuice sequel have been swirling around. However, due to conflicting schedules, lack of story ideas, and other factors, it just never got off the ground. Rumors ramped up again in spring 2022, as Johnny Depp (Cry Baby 1990), star of numerous Burton films, fought to restore his reputation in the defamation trial against Amber Heard (Aquaman 2018). Many thought, wouldn't that be quite the comeback for Depp to be part of such a highly-anticipated project? Fan art posters bearing his face have even surfaced online, but Depp's involvement has yet to be confirmed or denied.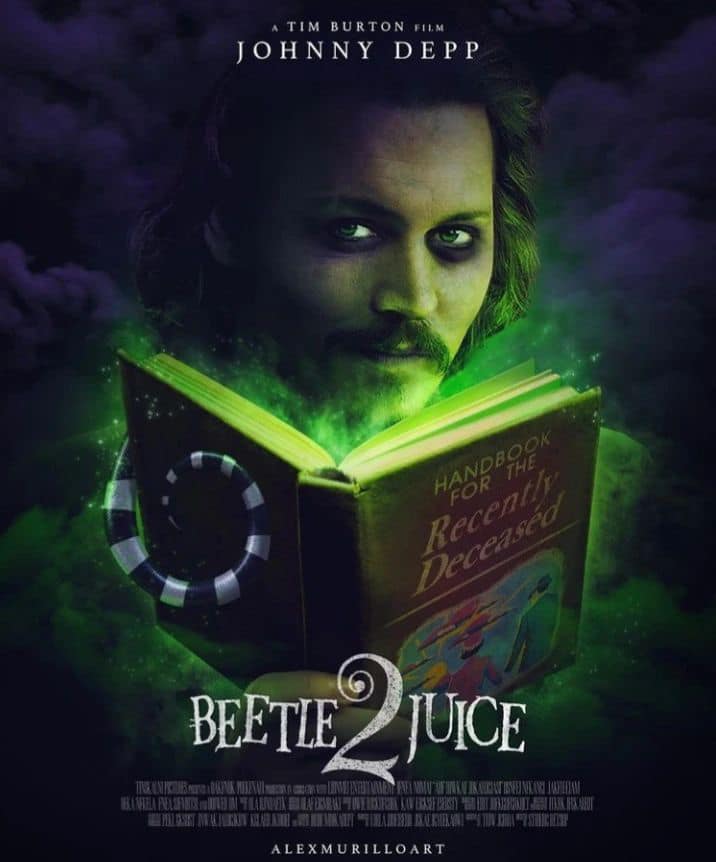 During the recent CinemaCon in Las Vegas, Warner Bros. included Beetlejuice 2 in its sizzle reel of upcoming projects. Plus, according to IMDB, Burton seems to be returning to direct, with Keaton reprising his role of Beetlejuice. The other name showing as a cast member is Jenna Ortega, who has been dominating the horror industry in Wednesday and the new Scream franchise additions. How amazing would it be to see her play the daughter of Lydia, and have Ryder return as well?
At this point, these finer details are all still speculation. But one thing is for sure — a Beetlejuice sequel is finally happening.
New 'Beetlejuice' Merch Is Still Being Produced
Sometimes, it's hard to find merchandise from films that are a little bit dated, unless there's something of decent quality on eBay. However, Beetlejuice fans don't have to worry about this struggle. On a fairly regular basis, major brands like Funko, Build-A-Bear and more are releasing new products featuring the macabre characters. Check out a few popular items below:
Online Exclusive Beetlejuice Bear Bundle From Build-A-Bear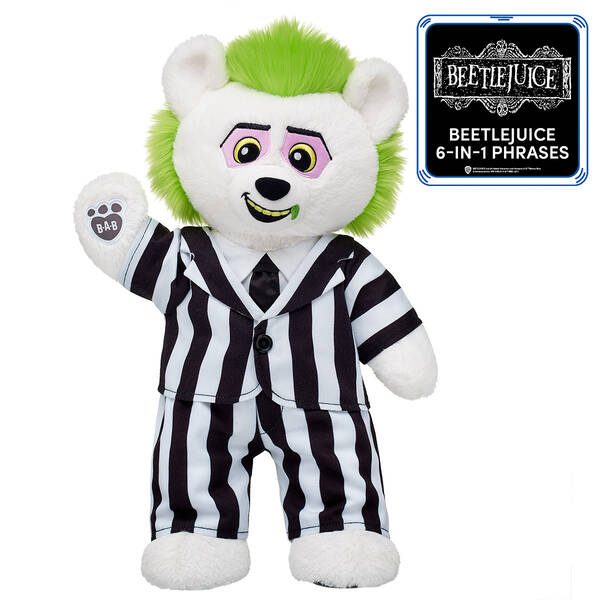 Funko Pops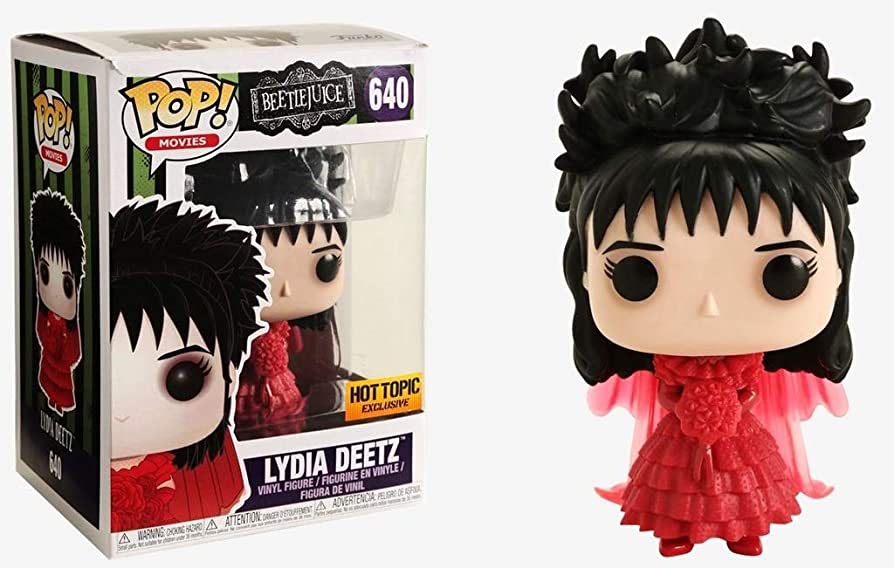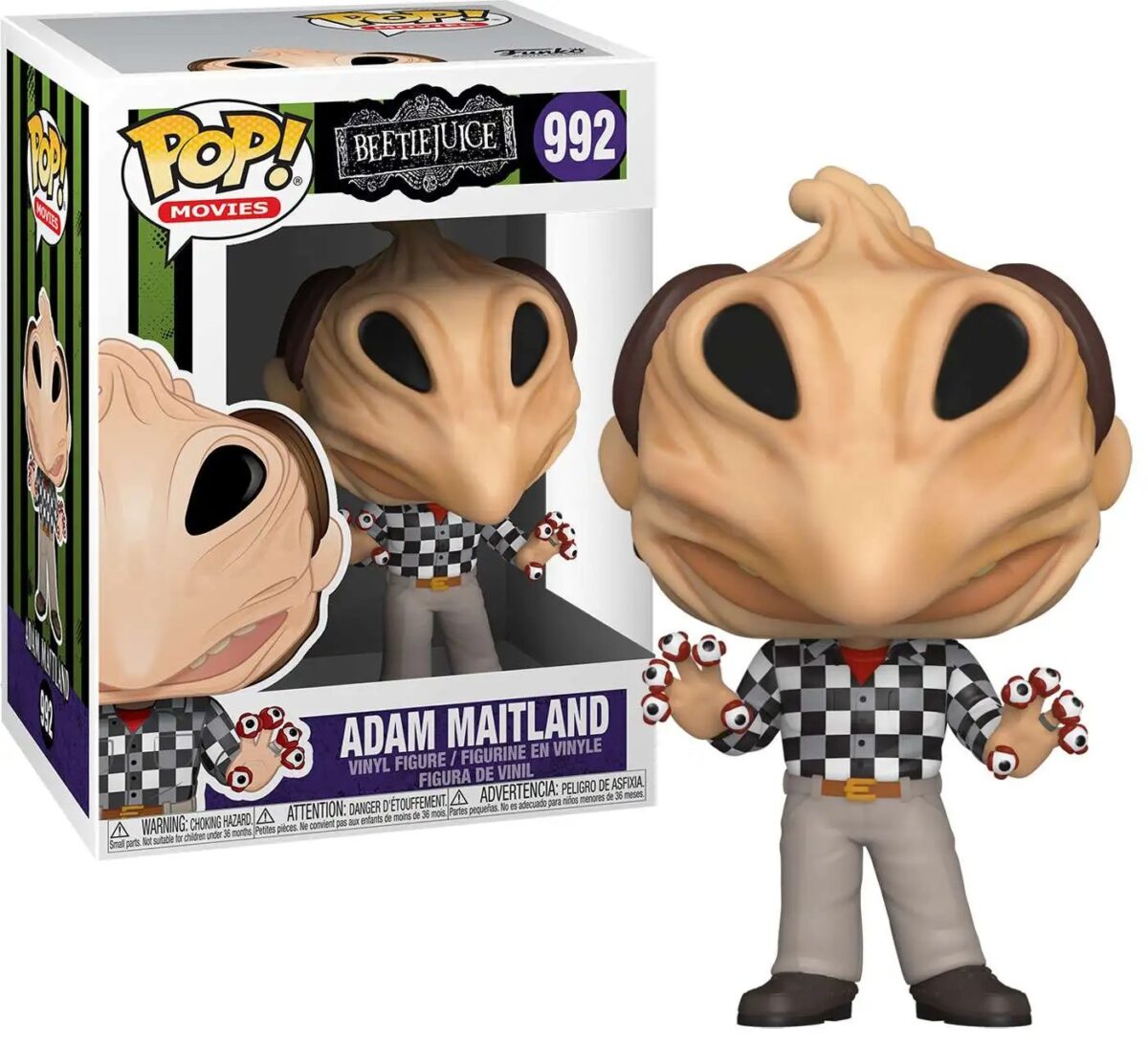 Handbook For The Recently Deceased Purse From Hot Topic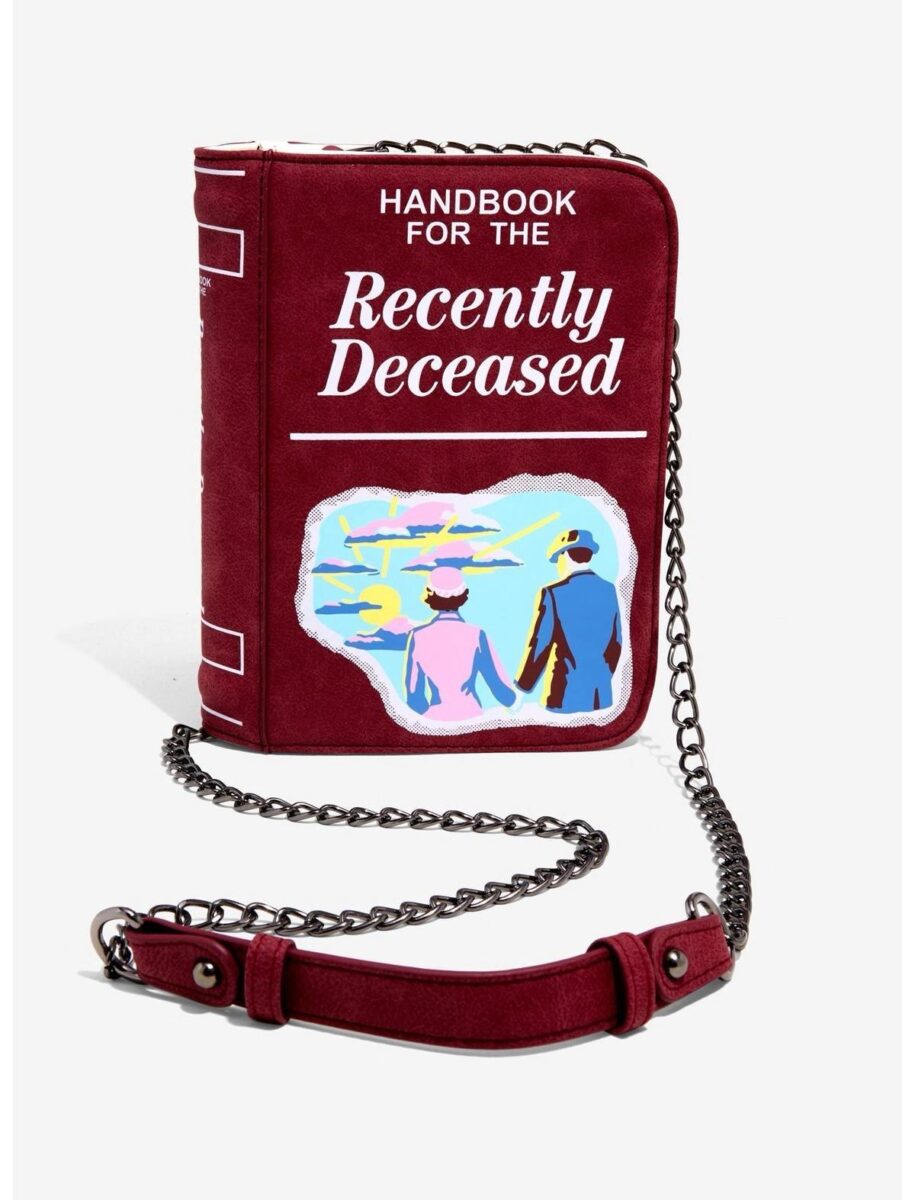 Head To The Netherworld At Beetle House
In New York City (308 E. 6th St.) and Los Angeles (7080 Hollywood Blvd.), Beetlejuice lovers can enjoy a bar setting that's not only inspired by this film, but also The Nightmare Before Christmas, Edward Scissorhands, Sweeney Todd, and Burton's other works.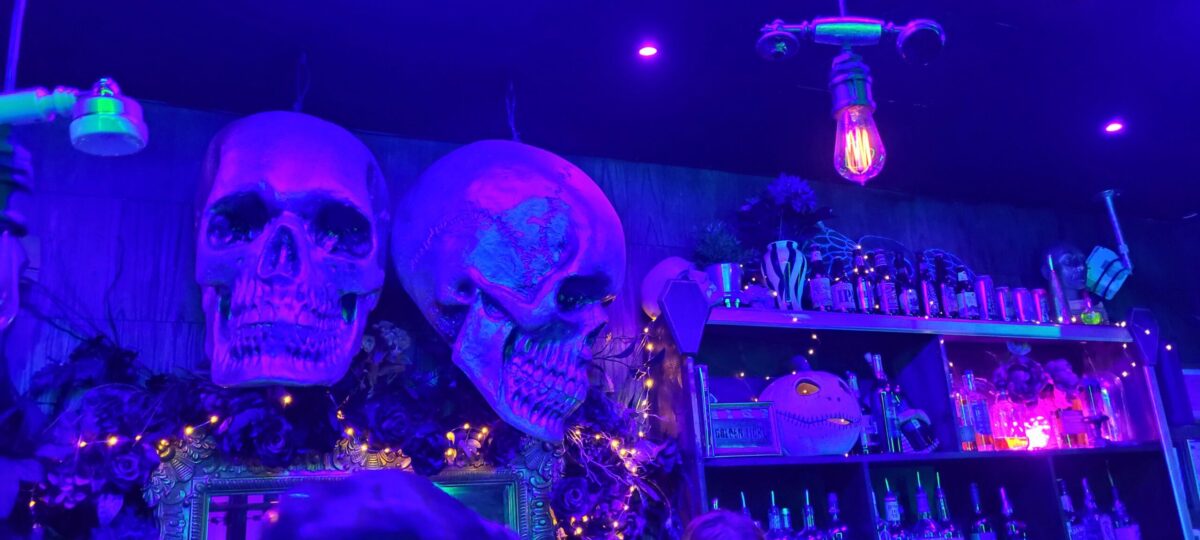 There are character actors walking around and performing (I went to the NYC one in October 2022 and caught a stellar set from The Demon Barber of Fleet Street), and spooky drinks to match the ambiance. There's "Bio-Exorcism," "The Beetle's Juice" and several others. Plus, the décor allows customers to feel like they just walked into the world of Beetlejuice, from the massive sandworm coming through the wall to the array of artwork featuring Beetlejuice, Lydia, and more on the walls.
Final thoughts
Thirty-five years after its release, it's still showtime as far as Beetlejuice is concerned. There continues to be fresh content, new collectibles for dedicated fans, and exciting ways to immerse oneself in the fantasy-horror world that Burton so expertly created.