A24 Films was kind enough to send us the trailer for their latest horror film: Ti West's 'X' (2022). It looks like a cross between Boogie Nights and The Texas Chain Saw Massacre. In other words, it looks badass, and it's due out this Spring!
Check out the trailer below, then read on for the details!
Ti West's 'X' (2022) Synopsis
In 1979, a group of young filmmakers set out to make an adult film in rural Texas, but when their reclusive, elderly hosts catch them in the act, the cast find themselves fighting for their lives.
Ti West wrote and directed the film. It stars Mia Goth, Jenna Ortega, Martin Henderson, Brittany Snow, Owen Campbell, Stephen Ure, and Scott Mescudi.
Here's a look at the official poster art!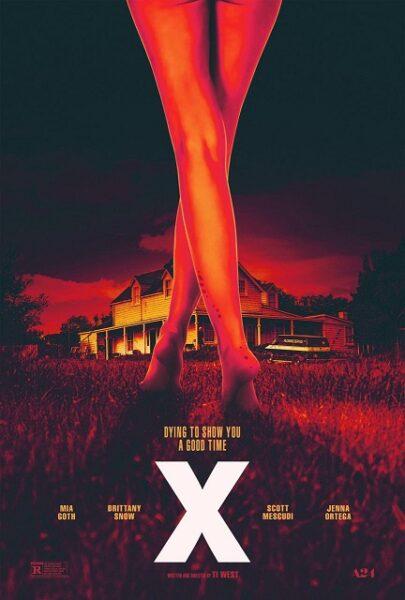 Ti West's 'X' hits theaters on March 18, 2022. Can't wait!
This looks fantastic! We can't wait to check it out. What do you think? Did you enjoy the trailer? Will you check it out in theaters in March? Tell us in the comments!