It is hard to believe that almost 25 years have passed since we met Jack Skellington, his dog, Zero, Sally and the other residents of Halloween Town. It is also surprising that there hasn't been a sequel to The Nightmare Before Christmas. However, nightmare fans, we will be getting a sequel, not in a form of film, but in a comic book format.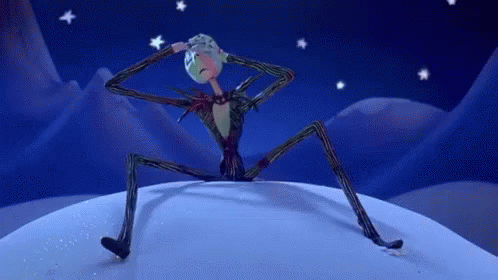 The Hollywood Reporter reported that the Manga publisher Tokyopop has acquired the license to develop the first ever The Nightmare Before Christmas comic book. This follow up tale, The Nightmare Before Christmas: Zero's Journey, will focus on Jack's dog, Zero, getting lost in Christmas Town.
Going against the usual format, this comic will first be released as serialized full-color issues. Then it will be released simultaneously in full color trade paperbacks and black and white pocket-sized manga volumes. It is written by DJ Milky, featuring art from Studio DICE. They also produced artwork for the manga adaptation of Beauty and the Beast. Here is the cover for Zero's Journey, is aimed for spring 2018 release.
Tokyopop will continue to expand their relationship with Disney. There is a follow up to the popular 2005 five volume series featuring Kilala Princess in the works. This time around Kilala will meet more diverse Disney princesses, including Mulan, Pocahontas and Merida (Brave).
The Nightmare Before Christmas released in 1993. Directed by Henry Selick, director of Coraline (2009) and James and the Giant Peach (1996). Characters and story by Tim Burton, who also created characters for Corpse Bride (2005) and created story for Edward Scissorhands (1990).Written by Michael McDowell writer of  Beetlejuice (1988), Tales from the Darkside: The Movie (1990) and Thinner (1996). Along with Caroline Thompson writer of Corpse Bride (2005), Edward Scissorhands (1990) and The Adams Family (1991). Jack Skellington is voiced by Chris Sarandon who starred as Jerry Dandrige in Fright Night (1985) and as Mike Norris in Child's Play (1988).
So, what do you think? Are you ready for this unique sequel to our beloved The Nightmare Before Christmas? Hopefully, they will release more details in the upcoming months. Stay tuned here to PopHorror for details!