The Mummy was a film that no one asked for and no one wanted. After watching the trailer, I had no interest in watching this movie. It looked like just another Tom Cruise action flick that focused more on unrealistic stunts than a good, old-fashioned horror story. But was Alex Kurtzman's The Mummy really as bad as early reviews say it is? 
(Synopsis provided by IMDb.com):
Though safely entombed in a Crypt deep beneath the unforgiving desert, an ancient princess, whose destiny was unjustly taken from her, is awakened in our current day bringing with her malevolence grown over millennia, and terrors that defy human comprehension.
In all honesty, I wanted to hate this film. I really thought I was going to. I thought the only part I would like was Tom Cruise's hilarious scream during the plane crashing scene. But after watching it, I find myself really impressed and actually looking forward to what the Dark Universe is going to offer in the future!
What worked for the film:
I absolutely loved Sofia Boutella's performance as Princess Ahmanet, the beautiful, creepy and wonderful antagonist. She was driven by power more than anything else and that's how she differs from other female antagonists who are more heartbroken or revenge-driven.
The film also had some humor, coming mostly from Tom Cruise and Jake Johnson. The duo had great chemistry together, and they brought the laughs. I've never been a big Tom Cruise fan, but I personally didn't hate his performance in The Mummy. He surprised me, just like he surprised me with his performance in Interview With The Vampire.
The introduction to the Dark Universe's next film was subtle enough that it didn't take away from The Mummy, but it was really epic. The music, composed by Brian Tyler, was beautiful and fit the film wonderfully.
What didn't work for the film:
There are a lot of stunts and it is more action than horror, which is pretty much what I expected anyway. I was very distracted by all of the CGI. The obvious effects really took away from the experience.
It also has moments that would've seriously injured or even killed the film's characters but we see very little blood, which really showed how much had to be toned down in order to obtain a wider audience.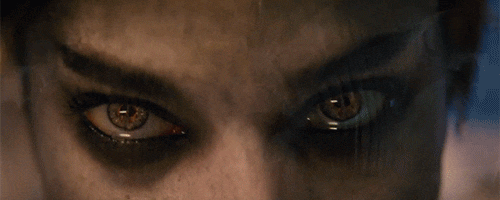 Final thoughts:
I went into the theater expecting to completely hate The Mummy, and was pleasantly surprised. The Mummy wasn't the perfect monster movie, but it was a pretty good start to the Dark Universe and I sincerely hope they continue with this film series!