Ah, horror tropes. Used in the right way, they make horror movies better. But with the very notable exception of Cabin in the Woods, less is always better. I am a HUGE fan of Asian Horror films, so I jumped at the chance to review Cracked, the horror film by director Surapong Ploensang. Unfortunately, this film was long on style, but short on everything else.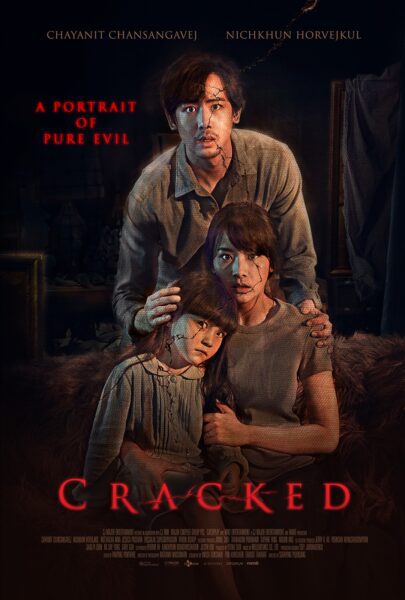 Cracked Synopsis
Ruja inherits a painting from her deceased father and hires art restorer Tim to repair it, but they don't know that this invaluable art comes with invaluable horror.
Ok, I am going to start with the pros:
The film looks amazing. The cinematography is top-notch. They really captured the rainy, foggy, spooky countryside. This is everything you want in a horror story setting.
The cast is great. As a film with only a few characters, the actors did a good job with what they were given.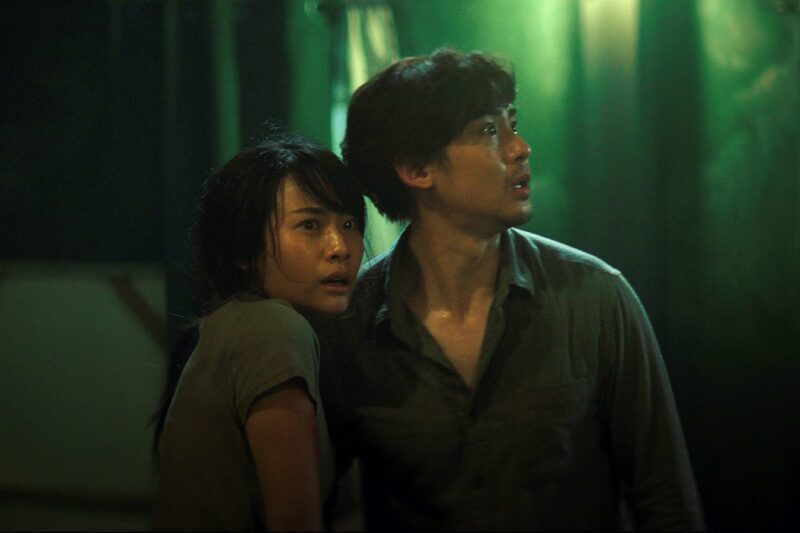 Now the cons, or in this case, the overused tropes.
Let's list them off:
Heartwarming background story – Our heroine, Ruja (Chayanit Chansangavej – Wolf), is trying to save enough money so her child, Rachael (Nutthatcha Padovan – Innocent Lies), can get an operation to save her vision.
Cursed object – Ruja inherits two paintings (not one), but she has to go to a spooky house in the middle of the country to claim them. On a side note, my god, they are UGLY. So for pictures worth a fortune, they look a lot like the art you see hanging in the rooms of a Motel Six.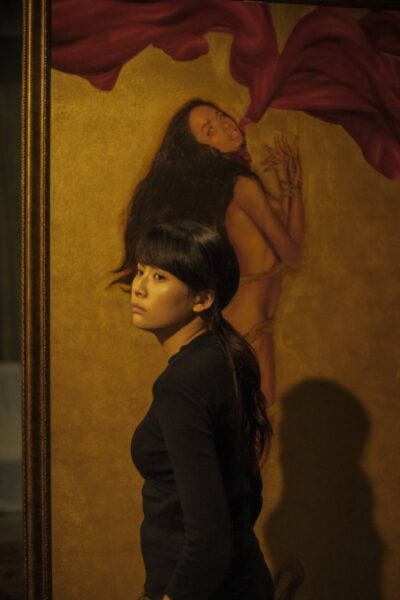 Wandering kid – Rachael wanders off so often that you will find yourself screaming "THIS KID NEEDS A LEASH!"
Hot guy hero – Of course, the art restorer, Tim (Nichkhun) is super hot. Thank heavens.
Creepy old lady – The old lady caretaker always seems to be just standing in the background, staring like a psycho.
Creepy child – I mean, aren't they all in horror films?
Haunted house – Sure, why not?
Ghost attacks – No explanation, no motive.
People attacks – Motives? Who needs those?
Snake attacks – Ok, so snakes don't need motives.
Flashbacks! – Good luck deciphering these.
Jump scares – Soooooo many of these.
Bad CGI – I'm not mad, some of it was awesome.
Possession – This is later dropped and never seen again. So…. why did you introduce this element?
Leaving, but waiting until nighttime, and when it's raining –  Seriously? This crap drives me nuts. What, did it take you like 8 hours to pack the one bag you brought?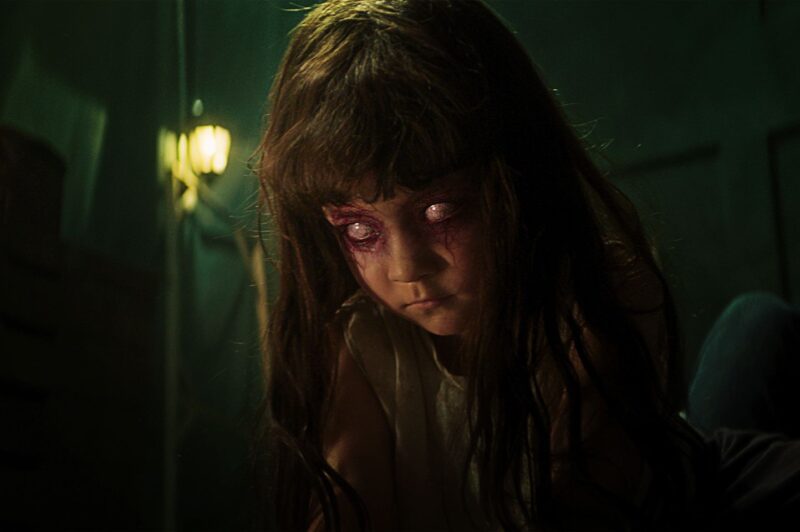 All of this nonsense turns a potentially interesting concept into a muddled mess. Ploensang is a first-time director and the film is beautifully shot, so I do see some potential here. I'm hoping that they are able to refine things in future films. But Cracked is one I'd give a miss.