Released in 1988, the David Cronenberg-directed Dead Ringers, which starred Oscar winner Jeremy Irons (House of Gucci (2021) as celebrated twin gynecologists Beverly and Elliot Mantle, drew from real-life horror. The film about identical doctors whose identities were dangerously intertwined was based on the mysterious true tale of Stewart and Cyril Marcus, doctors found dead with no known motive. The duo later found their way into a book called Twins, which author Bari Wood wrote with the Marcus twins as inspiration.
This year, Amazon released a limited series based on the film but made one crucial change to the plot: Beverly and Elliot are now female characters, both played to perfection by the incredibly talented Rachel Weisz (Black Widow (2021). What's interesting about this is how it shifts the perspective of the film from the male viewpoint to the female – a huge flip since the title characters are doctors of women's health.
There are other plot changes, of course; though the storyline is loosely based on the film, the choices that Beverly and Elliot make are different, and developer/head writer Alice Birch decided to take some creative yet largely interesting liberties with the ending, completely revising Beverly and Elliot's sad fate. 
But how does this series stack up against Cronenberg's original vision? It's almost as if you're watching two completely different twin tales. Cronenberg's version paints the brilliant and charismatic Elliot and more introverted yet scientifically-minded Beverly as two halves of the same demented coin – though Elliot possesses more strength of character and steady emotions, he too succumbs to his twin's madness as the film progresses.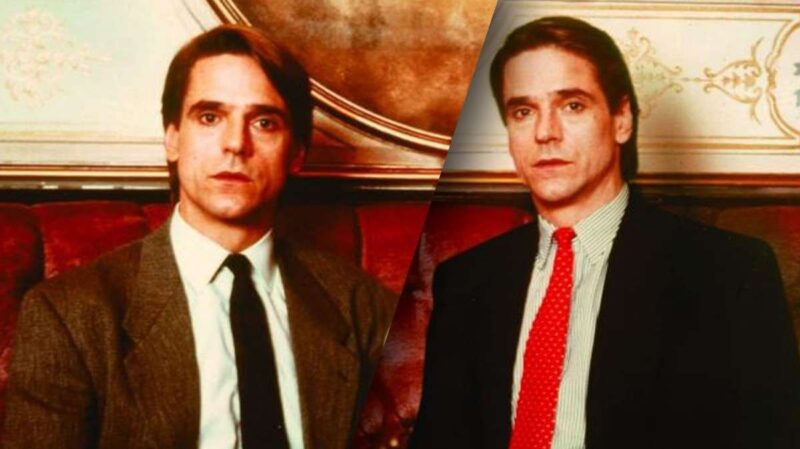 In the series, the female doctor duo doesn't slide as steeply into delusions, but they share a terrifying and twisted bond. The main theme I found interesting in both the series and the film is how the doctors are presented and how the patients are treated and discussed.
In the Cronenberg film, which is a product of its '80s era, the twins consider a woman born with three cervixes a "mutant" and almost always minimize and downplay women's bodies, pain, and issues. However, in the updated 2023 version, Beverly and Elliot almost see themselves as playing God – able to help infertile women reproduce with practically illegal modern technology and science. 
There are portions of the new Dead Ringers series where the doctors focus solely on women's health; one episode, in particular, recalls the beginnings of gynecology and discusses how slave women were experimented on to help ambitious doctors perfect their skills. It's absolutely horrifying and supremely shocking. There's a lot more emphasis in this version on women's health, and it feels relevant and timely in today's landscape, especially among conversations about women's right to choose and rights to healthcare. 
This updated version of Beverly and Elliot can empathize where the Irons portrayals couldn't, and it gives the characters more depth. Though I enjoy both the movie and the series, I would venture to say that the series is almost more thorough and interesting. Though Irons is skilled and supremely watchable in the dual roles, Weisz had me spellbound through each episode.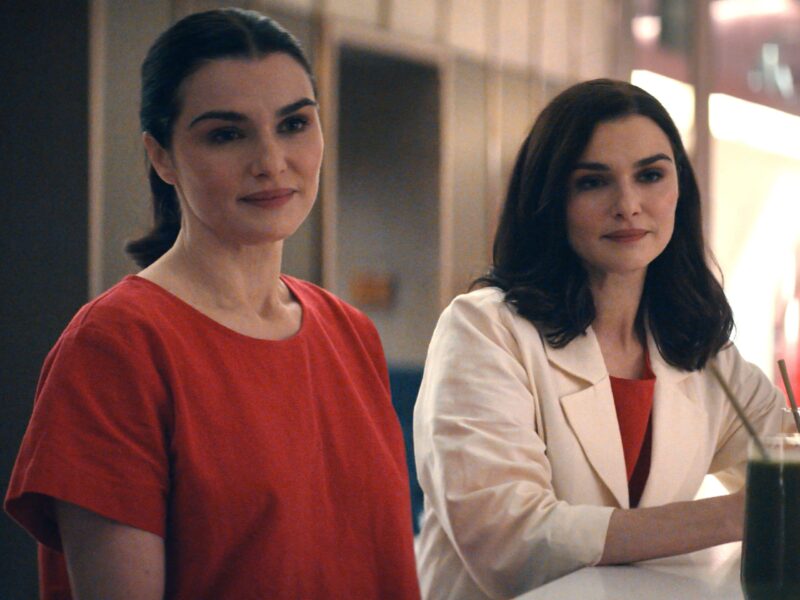 She seamlessly played both parts so uniquely that you could make out which was Beverly and which was Elliot with little frustration. The series also made Elliot much more jealous than her male counterpart, giving the twin relationship a more shocking and unnatural feel, which drew me in further and complicated Beverly's relationships. 
Giving Beverly a loving partner (Britne Oldford – Hunters (2016), a chance at normalcy, and a life that wouldn't include her sister was a neat twist from the original Dead Ringers, in which Beverly does fall in love but isn't able to successfully engage in a relationship with beautiful actress Claire (the enchanting Genevieve Bujold – Monsignor (1982). Sidebar: the writers named Oldford's character Genevieve as a nod to Bujold.
Both the series and film showcase a codependent relationship that causes emotional and mental damage to both twins, contorting their decision-making, warping their chances of healthy relationships and love, and essentially putting the women on a fast path to self-destructive behavior. But it's such a joy to watch.
Birch's all-female team of writers deviated from the source material in notable ways, such as the twins vying for a rich female investor to help bring their birthing clinics to life, and more up-close birth scenes and surgical imagery that wasn't shown in the original.
The major difference between the two is that in the film, Cronenberg focuses on Beverly and Elliot's relationship and emotional turmoil personally with scattered professional glimpses of their lives as physicians, but the Weisz-helmed series hones in on the duo's professional life and how it deteriorates as manic behavior sets the tone for the last few episodes.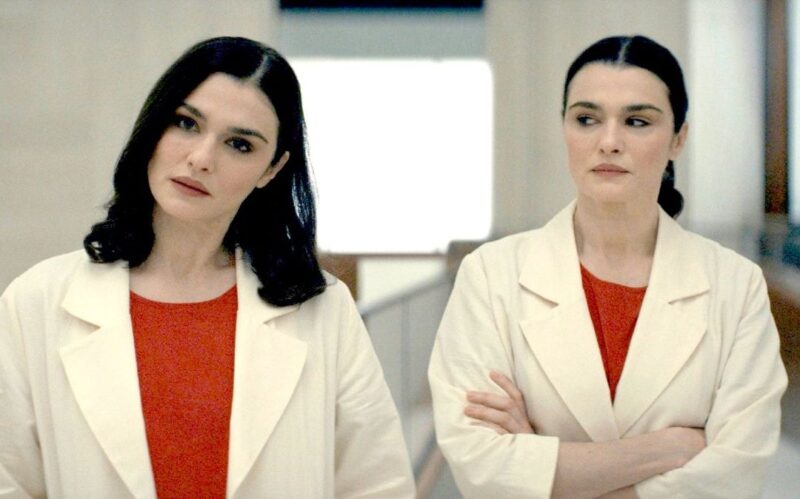 It's six episodes that go by in a blink, especially as you're watching a woman doctor claim she can "cure" menopause, create a baby out of nothing, and give women more time to have children later in life. These are all hot-button issues real women are facing every day, and even if the show is fictional, it's satisfying to imagine these situations as reality – exciting and a little scary to be able to manipulate nature in such ways.
The complexity of these characters as women makes them utterly fantastic to watch, and the presentation of women's bodies in the act of birth, something that women experience every day, something so benign and normal, takes on a graphic, almost too-lifelike tone. The color red is used so effectively in this series, and pops of the blood-red shade also appear in the film version, making a bold statement.
By the last episode, I way entranced, and the intensity of the sounds, images, and music of the finale episode lead up to a horrifying, heartbreaking ending. I cannot state enough how amazing Weisz is in this role, and I can only imagine the challenges she faced as an actor, which makes it even more impressive.
Watching this series also led me to think quite a bit about what I'd seen. As a woman who has given birth, why is it still such a taboo topic? Why is it still sanitized? And when it's not sanitized, why does it still shock us?
The gender-swapped Dead Ringers is a psychologically suspenseful series that I can't recommend enough. Whether you've seen the original film or not, it's a treat for the senses. So scrub up, grab a gown, and see why reviewers are saying that this series is 'getting childbirth right.'
Don't sleep on the film either. It's fascinating to watch these both back-to-back and see how the differences make the limited series stand out! The Cronenberg film is worth a second look, so when it comes to Dead Ringers, my advice is to see Double!