I'm going to be honest here: I don't like Nazis. Hell, who does? So show me a film about killing them and I'm there! But even I was not prepared for the all-out slaughter and good time ahead from the Finnish film directed by Jalmari Helander (Rare Exports): Sisu.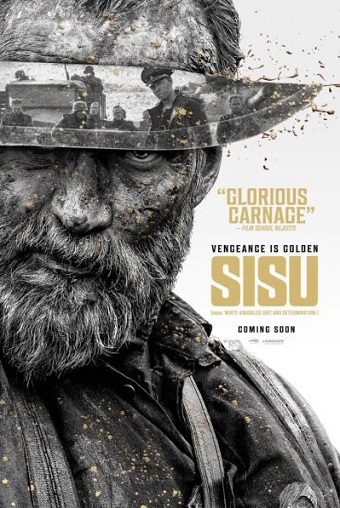 SISU (2023) Synopsis
During the last desperate days of WWII, a solitary prospector (Jorma Tommila) crosses paths with Nazis on a scorched-earth retreat in northern Finland. When the Nazis steal his gold, they quickly discover that they have just tangled with no ordinary miner. While there is no direct translation for the Finnish word "sisu", this legendary ex-commando will embody what sisu means: a white-knuckled form of courage and unimaginable determination in the face of overwhelming odds. And no matter what the Nazis throw at him, the one-man death squad will go to outrageous lengths to get his gold back – even if it means killing every last Nazi in his path.
The film stars Jorma Tommila (Priest of Evil), Aksel Hennie (Last Knights), and Jack Doolan (The Boys – TV Series).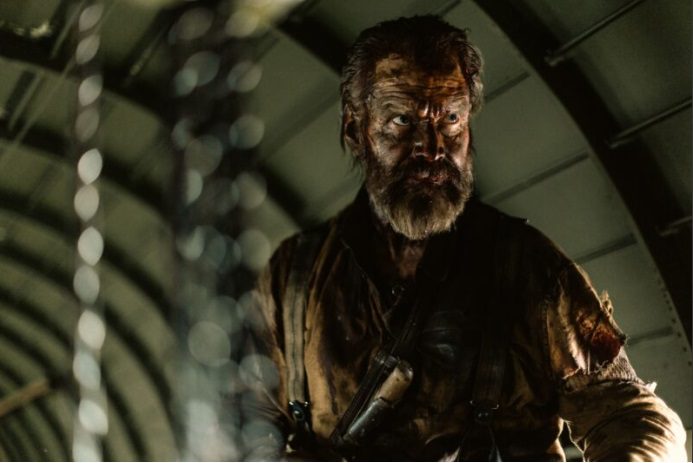 The film is broken into chapters, and the action and violence just keep building up, with each chapter topping the prior. Now this could have easily been a mess, but Helander thankfully keeps tight enough control to keep Sisu from ever becoming cartoonish. Instead, it remains sleek, lean, and soaked in carnage.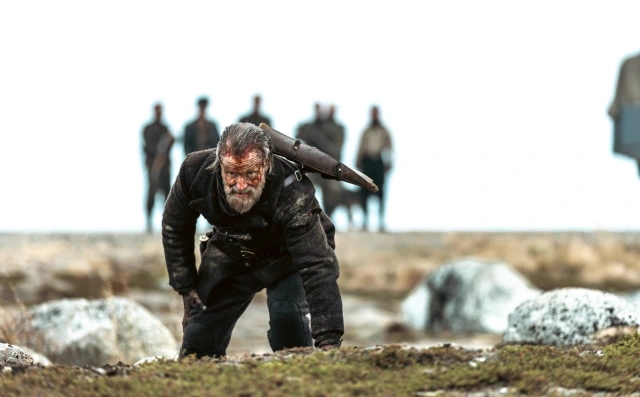 I LOVED THIS MOVIE. It didn't linger excessively on the past of the prospector and never once leaned on sentimentality. The Nazis took his gold, and by God, he wants it back. Sometimes all you want to see is some blood, guts, and action. Sisu has got it all:
Man with cute dog – check
Women with guns – check
Knife through a Nazi's head – check
Nazis blown up – check
Nazis stabbed – check
Pick ax through a plane – um….check?
Sisu is also visually beautiful: with the pale starkness of the Lapland region of Finland a stark contrast to the blood and guts. Jorma Tommila (Rare Exports) is an absolute force of nature as Aatami, the prospector that refuses to die. I will also give some credit to Aksel Hennie (Last Knights), who does a great job in the thankless role of the Nazi commander constantly humiliated by Aatami.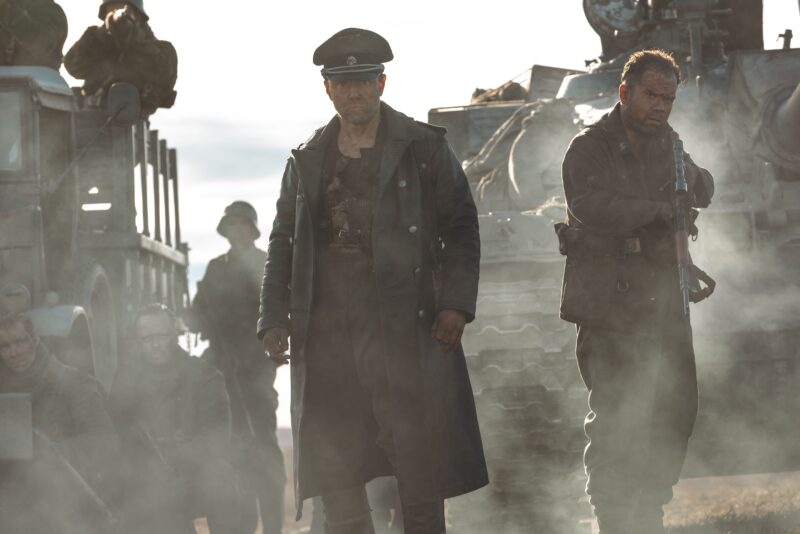 I could go on and on, but just go see it. This film was incredible. I can't recommend it highly enough!