Last night, I arrived at the Chinese Theater for the 2017 Screamfest Horror Film Festival. I was lucky enough to witness the world premiere for Dead Ant, written and directed by Ron Carlson (read our interview – here). Read on to find out what I thought about this amazing film and night.
Upon watching the opening scenes of Dead Ant, you can tell that this is a movie that isn't about conveying any kind of grand message about environmentalism or the dangers of morality; this is a movie about going out into the desert with your buddies, doing a ton of peyote, and killing some goddamn giant ants. And for what it's worth, this film accomplished all that it set out to do and had a ton of fun while doing it.
Dead Ant follows a faded-n-jaded glam rock band, Sonic Grave, as they embark on a mission to play No-Chella and reclaim their former glory. Along the way, they stop by a shop to grab some mystic peyote, and in the process, accidentally summon a swarm of angry, giant ants. The band has to survive in order to play the most epic show they've ever played. Will they make it to No-Chella?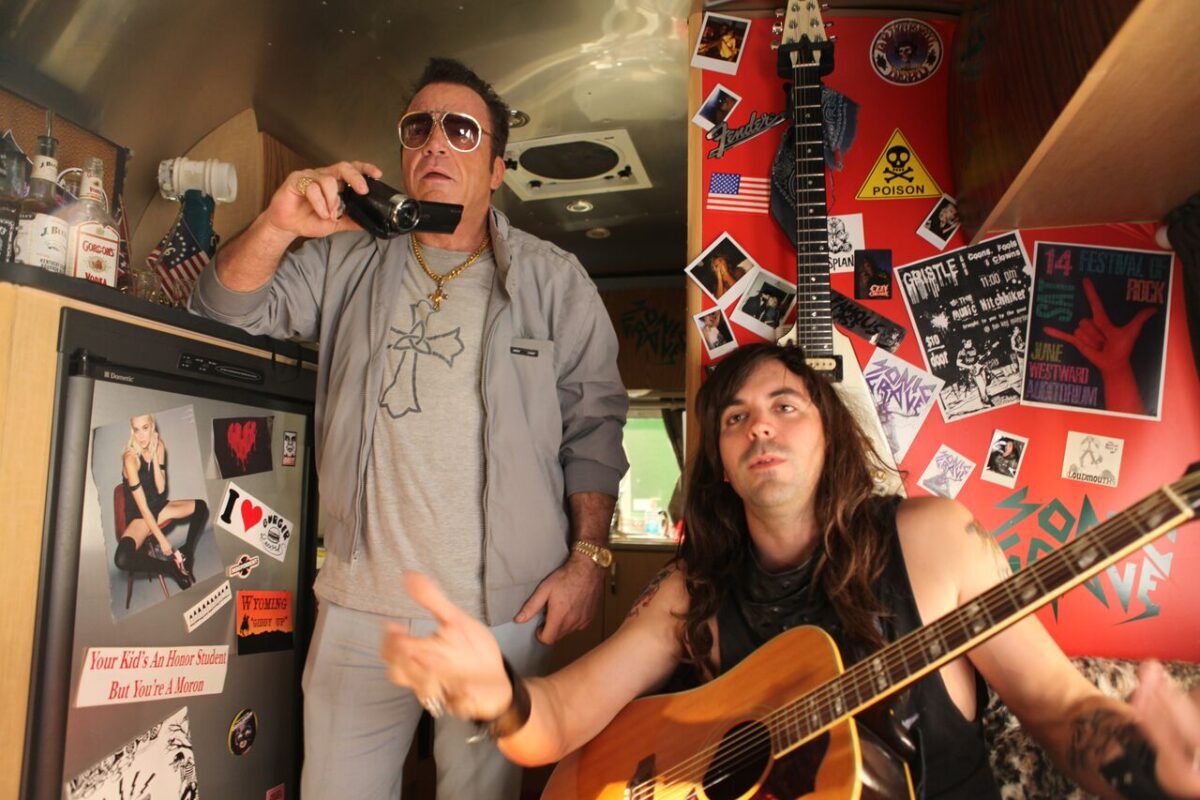 As I previously mentioned in another article, what was both surprising and hilarious about Dead Ant was the amount of big names that were among the film's cast: the band consists of Jake Busey (Starship Troopers), here doing his best Axl Rose impression to hilarious effect; Sean Astin (The Goonies) channeling his inner Michael Madsen; Rhys Coiro (Entourage) sporting a glam mullet; Leisha Hailey (The L Word) as the tough-as-nails drummer; and freakin' Tom Arnold (True Lies, Roseanne) as the band's manager. Holy shit, that's a lot of amazing actors and actresses in one place! That's not even counting Michael Horse (Twin Peaks) and Danny Woodburn (Seinfeld) as the peyote salesmen! What a cast!
You can tell throughout the movie that everyone is having the best time ever in their respective roles. There's a couple of really great improv scenes between several characters, namely Stevie and Art (Hailey and Astin respectively), where you can feel the natural chemistry between the whole cast, creating a fun vibe over the whole project. No one ever plays their roles too straight. Everyone is over-the-top 100% of the time, and yet it never gets grating or overbearing. It's just a lot of fun to see all of these actors and actresses play off each other.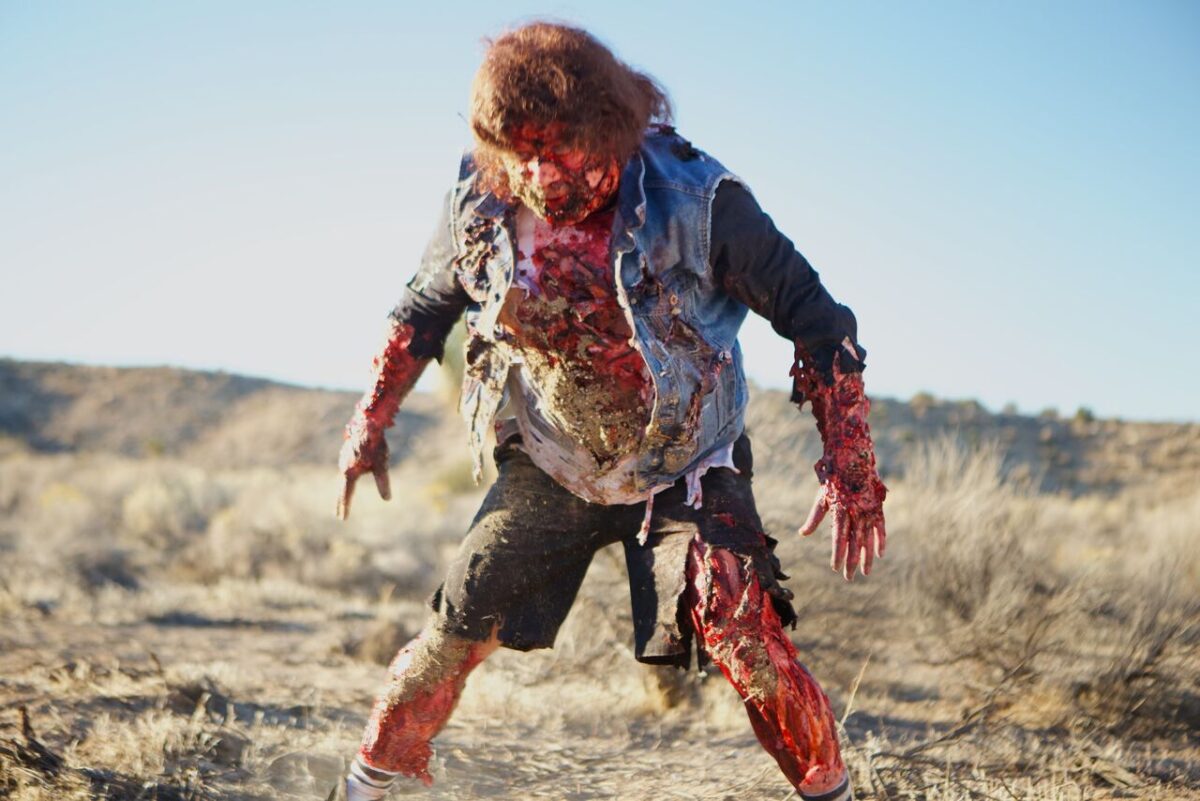 Apparently, the CGI on the ants took nearly a whole year to complete, mostly because they were done largely by director Ron Carlson himself. While they look a little goofy at times, they definitely had a certain charm about them, and it was hilarious and awesome to see the band fight them off throughout their travels. (I won't spoil anything, but suffice to say, there's a lot of severed limbs, and it's all played up for laughs.)
Final Thoughts:
When Selma Blair proclaimed Dead Ant as the perfect opening-night movie for Screamfest, she wasn't kidding. It has everything a good B-movie should have: loads of surprise casting choices, a vibe that never takes itself too seriously, and a premise so simple it's almost laughable. But the film always takes its horror in good fun and is a total blast to watch.
ETA: Dead Ant is releasing on DVD, Blu-ray and On Demand on March 5, 2019!