"Trust him completely. After you have suffered a little while he will find you. He will make you pure…" — Sator
In my years of watching films, I have seen movies with incredible dialogue, great stories, and fantastic special effects. But I have never seen a movie fully radiate a mood of isolation, terror, and impending dread like Jordan Graham's Sator.
Synopsis:
Secluded in a desolate forest home to little more than the decaying remnants of the past, a broken family is further torn apart by a mysterious death. Adam, guided by a pervasive sense of dread, hunts for answers only to learn that they are not alone; an insidious presence by the name of Sator has been observing his family, subtly influencing all of them for years in an attempt to claim them.
For years, a man named Adam (Gabriel Nicholson: Spector) has been isolated from his family in a cabin in the deep woods of Northern California. They never really discuss the reasons why. His brother, Pete (Michael Daniel), and sister, Evie (Rachel Johnson), live nearby along with their senile grandmother, Nani (June Peterson). Adam spends his time checking his deer cameras and listening to old audio tapes made by Nani—both of which involve a mysterious entity called Sator. Nani claims that Sator has been with her all her life, that he "has been training me, teaching me to be a person."
But Adam isn't so sure that Sator is harmless. Soon, he starts to see terrifying images: of himself. Of menacing antlered figures. This same obsession with this creature caused the disappearance of the sibling's mother (Wendy Taylor) years ago. But is Sator real, or is this just all the delusions of a fractured mind?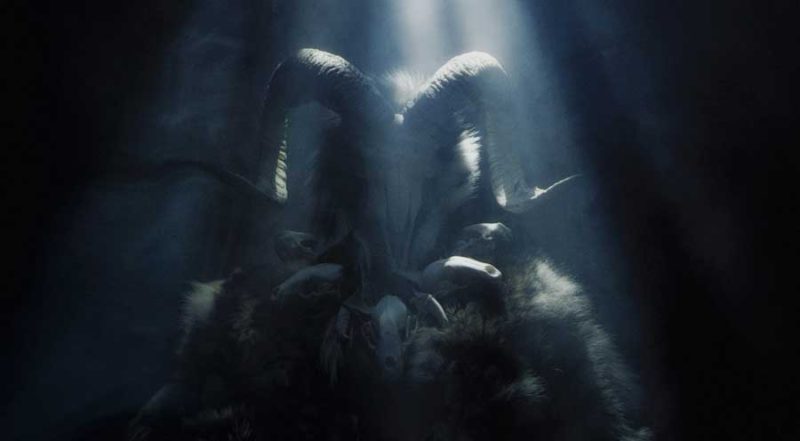 The first time I watched Sator, I was simply blown away. This is one of those films that you find yourself experiencing more than watching. Sator has a striking, visceral quality. It moves back and forth between the heavy, saturated colors of the lush mountains in the present and the grainy, blurry black and white of the flashbacks. The images that Adam sees are something in between. It also has one of the best uses of sound I've seen since the brilliant Yellowbrickroad. See if you don't shiver a little when you hear the strange, haunting whistle Adam uses. You are never quite certain if Sator is a real creature or if Adam is going crazy. Certainly, the film can also be read as a symbolic view of how mental illness can haunt a family for generations just as insidiously as any demonic figure can.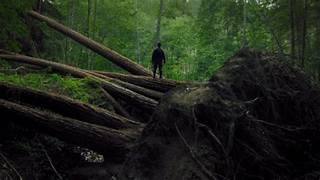 The acting is impressive. Gabriel Nicholson's portrayal of haunted, isolated Adam is absolutely perfect. His role has very little dialogue, so he is required to use his very expressive face to show every emotion. The other standout is June Peterson's Nani, who was alternately harmless and completely, bone-chillingly sinister.
Sator was written, directed, produced, edited, scored, and shot by Jordan Graham, and it took him seven years to complete the film. His late grandmother, June Peterson, also stars in it as the eerie Nani. Graham even constructed the cabin Adam lives in the film by hand. It's obvious that this was an incredible labor of love.
This isn't a film that is going to please everyone. It's a film that will require patience, thoughtfulness, and, quite frankly, the ability to let the mood pass through you. I'd recommend Sator to those who loved The Witch (2016 – read our review here) and Yellowbrickroad (2010). Those who do see it will be witnessing the birth of a new horror master. It will be available streaming via Digital HD on February 9, 2021 and hit DVD on February 22!