Corruption is found nearly everywhere in our societies, and it comes as no surprise that writers Giancarlo De Cataldo and Carlo Bonini found real-life events in their home of Italy that would serve as a magnificent source of inspiration for what would become their epic crime novel, Suburra, published in September of 2013. Earning both praise and ridicule from readers and critics alike, Suburra was quickly optioned into a feature film directed by Stefano Sollima (Sicario: Day of the Soldado, Gomorrah) with a story he crafted with Sandro Petraglia. 
With the bones of the story pulled from an actual scandal dubbed the 'Mafia Capitale' in Rome, which involved members of the Italian Parliament and organized crime stealing money and conducting some nasty side hustles such as bribery, extortion, money laundering, and more, Rome was shaken, to say the least. 
Available for the first time on Blu-ray and DVD in North America via Unearthed Films on September 26th, is Stefano Sollima's feature film adaptation of Suburra – a story doused in violence and deceit and set aflame. 
Influential political figure Malgradi (Pierfrancesco Favino) has a penchant for pretty prostitutes and crack cocaine, and a night involving both ends up disastrous for him and his favorite call girl, Sabrina (Guilia Gorietti). Left to her own devices on how to handle the situation, Sabrina contacts local piece-of-shit, Dagger (Giacomo Ferrara), to help. Unfortunately for everyone involved, Dagger takes this as a means to try to insert himself into the circle of high-status individuals for his own gain. This literally sets off a powder keg within the underbelly of one of the oldest and most prestigious cities in the world, and a chain of events I was not prepared to experience in Suburra. Vatican clergy, a Gypsy crime boss, a party promoter catering to the corrupt and drug-addled, a high-class hooker, and a loveable junkie, these characters all individually shine and tarnish under the fearless direction of Sollima and the sharp, brutal, and inspired cinematography of Paolo Carnera.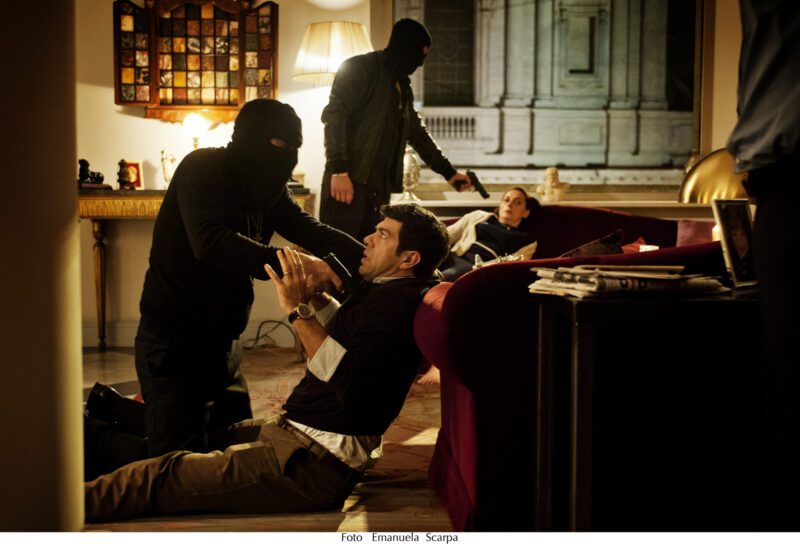 I will admit, at first Suburra may be a bit confusing to follow – there are a lot of players with a lot of agendas – but the intense drama will suck you in like a soap opera. Dagger's insistence to be included in the upper echelon enlists the ruthlessly ambitious club owner and thug, Number 8 (the intense Alessandro Borghi) to intervene, setting a captivating web of lies, corruption, murder, and revenge. His dreams of making Ostia – the nearby coastal town of Rome – into an Italian 'Sin City' were not only his. Malgradi is also behind the curtain pulling strings, pocketing fellow politicians to ensure that this monumental development deal goes down. And so is the Rome kingpin known as Samurai (Claudio Amendola), who is the guarantor of this project fully endorsed by the "Southern Families." But Samurai and Number 8 don't particularly jive to begin with, and when an unauthorized act of vengeance involving 8's girlfriend Viola (Greta Scarano) ensues, all hell breaks loose.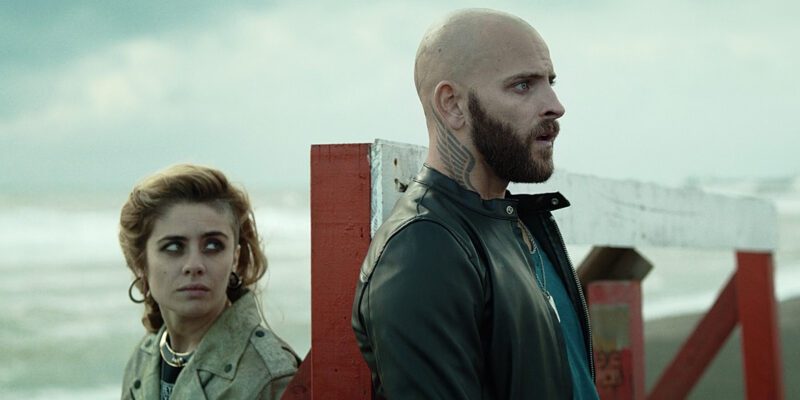 Told within a span of seven days, Suburra shares the desperate, intersecting tales of several individuals, all criminally connected within the so-called Holy City of Rome. Sollima's effort is compelling, fast-paced, and exceptionally well-acted. Both beautiful and brutal in the same frame, Suburra digs in deep on being a modern-day neo-noir crime thriller. Fans of gangster flicks, action-thrillers, and dynamic dramas should all be putting Suburra on their must-watch list as well as adding the subsequent three seasons of Netflix's Suburra: Blood on Rome – which serves as a prequel to the film. 
Check out the trailer below and make sure to snag your copy of Suburra packed with special features on September 26th from Unearthed Films HERE.