Thirty years ago this month, A Nightmare on Elm Street 4: The Dream Master hit theaters to a horror-fueled pack of Freddy Krueger fans chomping at the bit to see more of their favorite child murdering anti-hero. In this one, Freddy returns to terrorize the dreams of the remaining Dream Warriors, as well as those of a young woman who may know the way to defeat him for good.
Released on August 19, 1988, A Nightmare On Elm Street 4: The Dream Master is a load of fantastic horror goodness, from cheesy one liners to creative deaths, like turning Debbie (Brooke Theiss) into a cockroach and squashing her. As always, Freddy seems to have the upper hand. Of course, you can't help but wonder what you would do in this defenseless situation. Everyone has to sleep. There's just no escaping it or the dreams that come with it. Every night, you're battling a demon who is nearly invincible. There's no escape and no one believes you. They probably think you're nuts. So what would you do?
Shake it off… shake it off. Let's forget about all and get into some fun stuff. Here are some cool facts you may not know about A Nightmare On Elm Street 4:The Dream Master.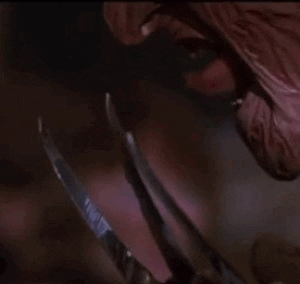 1) Wes Craven proposed introducing the concept of time travel… I know, crazy right? The creator of Freddy Krueger wanted time travel in Nightmare on Elm Street film. They did use the time loop plot device, but actual time travel was scrapped. Of course, since Craven wasn't actually involved in the creation of A Nightmare on Elm Street 4: The Dream Master, this may have just been his way to throw a monkey wrench into the production.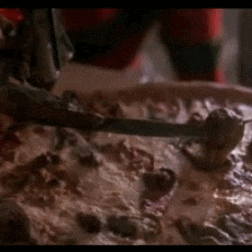 2) The original script was written in seven days by Oscar Award winner Brian Helgeland and Pitch Black (2000) writers Ken and Jim Wheat (under the pseudonym Scott Pierce). Helgeland was recommended by Robert Englund himself after the scriptwriter wrote the screenplay for Englund's directorial debut 976-EVIL (1988). New Line Cinema CEO Robert Shaye (brother of actress Lin Shaye) warned that if the script came in even a day late, he wouldn't take it. So Helgeland sat at his father's kitchen table in Massachusetts and wrote the script over the Christmas holiday. The screenwriter FedEx'd the script and got it to New Line on time. He would go on to write the screenplays for L.A. Confidential (1997) and Mystic River (2003).
3) Jason, Kincade's (Ken Sagoes) dog, is named after Jason Voorhess in the Friday the 13th films. In this movie, Jason the dog brings Freddy back to life, but in Freddy vs. Jason (2003), Freddy brings Jason back to life.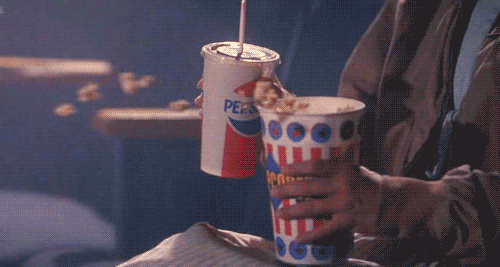 4) Alice works at the Crave In Diner, a shoutout to original director Wes Craven.
5) Patricia Arquette's replacement, Tuesday Knight, actually sang the theme song.
6) Johnny Depp (or at least his image) appears in almost every Nightmare on Elm Street film. His picture appears in this film at around the 34 minute mark in a magazine on the floor of Kristen's bedroom. In Freddy's Dead (1991), Depp did a TV ad promo for a "This Is Your Brain On Drugs" on Spencer's (Breckin Meyer) TV, and his picture returned once more in Wes Craven's house in New Nightmare (1994).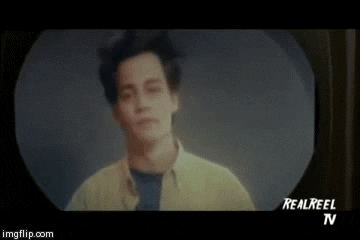 7) Until 2003's Freddy vs. Jason, A Nightmare on Elm Street 4: The Dream Master was the highest grossing Nightmare film, scoring $49 million dollars at the box office, and became the biggest moneymaker for New Line in 1988.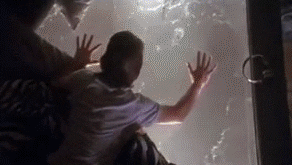 As we wrap up our tribute to A Nightmare On Elm Street 4: The Dream Master, we leave you with the original video for The Fat Boys' song "Are You Ready for Freddy?" the song played in the ending credits. Freddy actually raps! Enjoy!