Sad news as the horror industry learned that the director of the Robert the Doll series Andrew Jones passed away on January 15, 2023. He passed away after a battle with an unmentioned illness.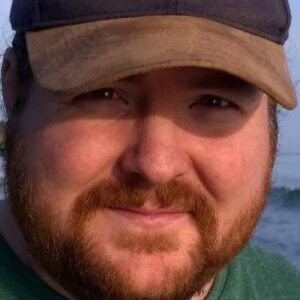 Actor Phillip Roy remembers Jones:
Andrew took a chance on me and gave me a lead role in 'Bundy and the Green River Killer' even though I was still a fairly inexperienced actor with just a couple of student short films under my belt. He said that I was everything he was looking for in my self tape audition for the role of the senior FBI agent. I had a wonderful week working on the film in Swansea and made some great friends. There was a lovely family atmosphere with the cast and crew.

Andrew was a gentle, soft spoken man who never raised his voice or got agitated. He was patient with me and was happy to try any ideas I had for my performance. We kept in touch via email after the filming and he cast me in two further North Bank Entertainment films. As far as I know all his films made a profit on the Straight to Dvd market which meant he was always assured a budget to write and direct his next project.

I know of many South Wales actors who got their first role in a feature film, and an IMDB credit towards gaining their Spotlight membership via Andrew.
Andrew Jones was a prolific director whose many contributions to the horror industry will forever be remembered.