As we begin out coverage of the Horror-On-Sea 2023 film festival , we had the extreme pleasure of checking out some truly incredible, inspiring films screening at the fest this year. And let us just say, they did not disappoint. Our first watch was a unique, frightening, and unusual anthology, Hi-Fear.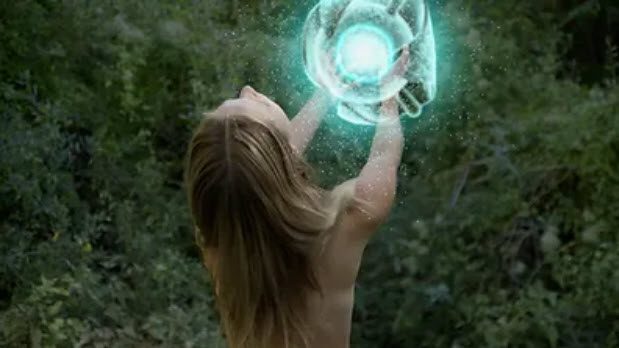 Hi-Fear Synopsis
An illustrator is tasked with creating four of the most heinous stories imaginable for an upcoming comic book titled, Hi-Fear. 
Hi-Fear is a 2022 horror anthology film, written by Todd Sheets (Hi-8 2013, Dreaming of Purple Neon 2016), Tim Ritter (Sharks of the Corn 2021, Zombarella's House of Whorrors 2019), Anthony Catanese (Hi-Death 2018, Girls Just Wanna Have Blood 2019), Brad Sykes (Plaugers 2008, Hi-8 2013), and Josephine Sykes (Hi-Death 2018, Hi-Fear 2022), and directed by Todd Sheets, Tim Ritter, Anthony Cantanese, and Brad Sykes.
It stars Kristin Lorenz (Up The 5 2019, The Blood Thins 2019), Jack McCord (Clownado 2019, Final Caller 2020), Alexander Brotherton (Zombie Rampage 2 2018, Kick Me 2022), Dilynn Fawn Harvey (Dreaming Purple Neon 2016, Bonehill Road 2017), Trish Erickson-Martin (Hi-Death 2018, Earth Girls Are Sleazy 2019), Brandon E. Brooks (Sickness 2017, ILL 2022), Bella Curro (Scumbag Night 2017, Hi-Fear 2022), P.J. Brescia (Single AF 2018, Baby Gay 2022), Ingrid Dittmeier Hansen (Hi-Fear 2022), and Julie Anne Prescott (Don't Fuck in the Woods 2 2022, The Barn Part II 2022).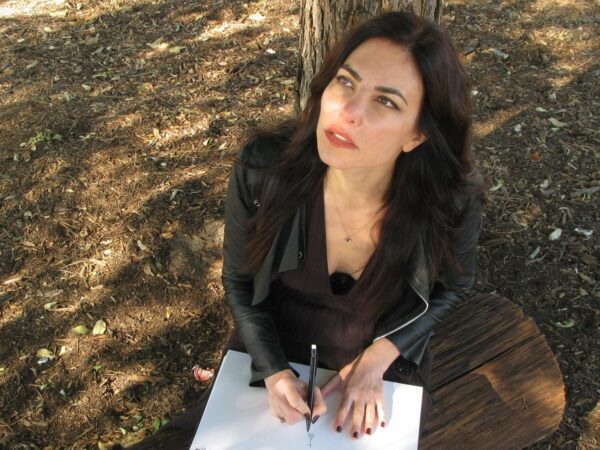 This is the third anthology film in the Hi- trilogy, behind Hi-8 (2013) and Hi-Death (2018). The film is a compilation of four short stories. A wrap-around story bookends and ties it all together in a nice little bow. Every short is directed by one of the best indie horror filmmakers around. It's shot in comic book-esque archetype style, giving the viewer the feeling that they're actually reading each story as it plays out on screen.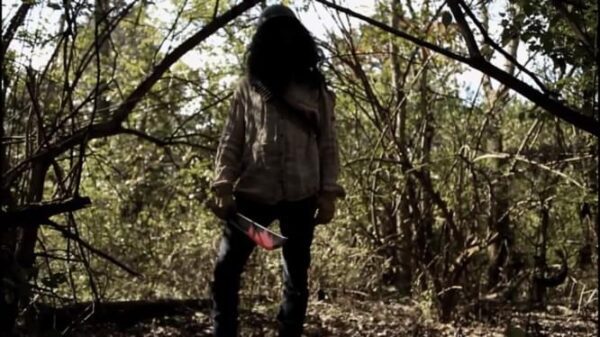 Every segment is creepy, callous, and entertaining. The acting is hit or miss. The sound could use a little work. The costumes, props, and makeup were all very fitting for each individual short, though there were a few areas that could benefit from touch ups. 
Each story lacked a bit in the plot department, although that was obviously not the focus of the film. It concentrated more on providing an amalgamation of horror tropes and themes to keep the viewer engaged throughout. Going with a traditional concept as such allows for a more exciting viewing experience. Each individual short is unique and different in its own right, and separate from its counterparts.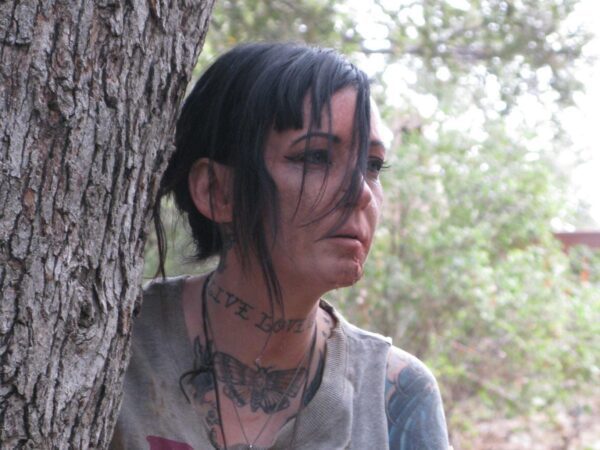 This is, without a doubt, one of the better indie horror anthologies out there. It's offensive, grotesque, and immoral. It's booze and blood fun with some seriously twisted tales. From murderous hookers to cannibals to flying spheres to a demon-possessed madman, this film has something for every die hard horror fan.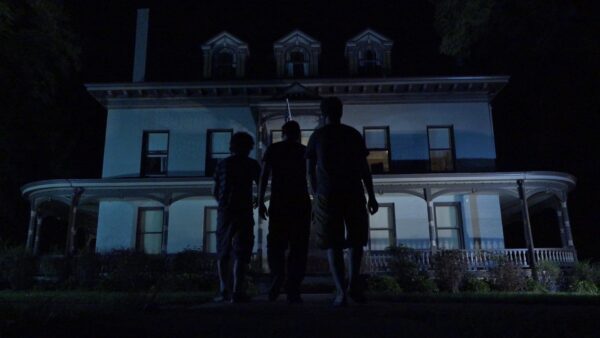 Final Thoughts
Overall, Hi-Fear is grimy, perverse, and a wicked good time. It's vulgar, unsavory, and revoltingly awesome. If badass horror anthologies are your thing, give this a spin. It's definitely worth a watch.
Stay tuned for more Horror-On-Sea 2023 Festival review coverage from PopHorror!