Nutcrackers have always been creepy, amirite? I'm surprised it's taken this long to turn a nutcracker murderous on film. But better late than never, right? I'm talking about NUTCRACKER MASSACRE (2022), an all-new, Christmas horror film, featuring a killer cracker of nuts…possessed by a long-dead German soldier? What now?
Check out the trailer below, then read on for the details!
NUTCRACKER MASSACRE (2022) Synopsis
A visit with her family on Christmas turns terrifying for a novelist when she finds a mysterious Nutcracker doll with a mind and agenda of its own.
Rebecca Matthews directed the film. It stars Patrick Bergin, Chrissie Wunna, Stephen Stale, Beatrice Fletcher, and Stephen Staley.
Here's a look at the poster art!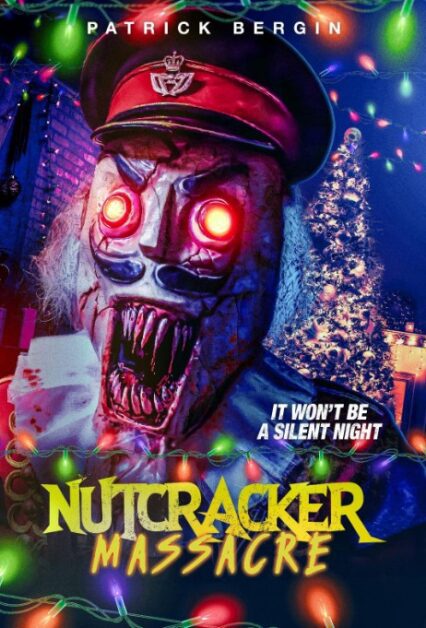 NUTCRACKER MASSACRE (2022) is streaming now, FREE, on Tubi! Check it out and let us know what you think in the comments!