As we all know, Nightmares Film Festival is one of the best film festivals out there, and although I wasn't able to watch many of the films that premiered for their 2021 lineup, I did get to watch a few. One of them includes the horror-thriller, The Whooper Returns. This film was directed and written by Samuel Krebs. It stars Rik Billock, Megan Bolton, David Flick, Julia Best Warner, Nathan Hollabaugh, and Dylan Grunn.
Synopsis for The Whooper Returns
Following the death of their mother, four estranged siblings find themselves fighting for their inheritance and for their lives when an eccentric stranger arrives, claiming their famous haunted childhood home was left to her.
To be honest, I loved everything about this film. From the storyline to the amazing cinematography, to the character development, to the bizarre killings, and all the crazy twists and turns. The Whooper Returns reminded me of a mix between Motel Hell, You're Next, and Knives Out. You'll see why when you watch it, but it has the goofy and simple nature of Motel Hell but also had the wonderful suspense and mystery of the other two films.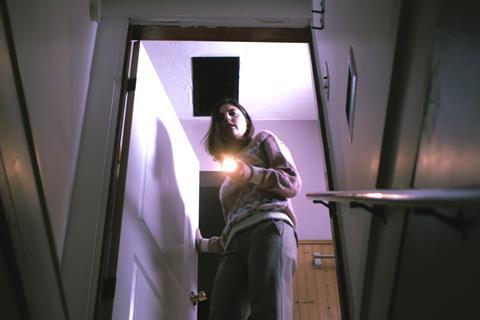 All of the performances are phenomenal throughout the film but Julia Best Warner gives a stand-out performance as Dorothy. I love her spirit and the fact that she never gives up and continues to think of creative ways to get them out of this hellish condition. She's also loyal and compassionate.
I loved the cinematography and close attention to detail. It felt gritty, rough, but genuine and real. The style of the film almost feels like a found-footage even though it's not. The best part about The Whooper Returns is the crazy twists and turns. The ending was shocking and I loved the outcome.
The Whooper Returns is unique, quirky, and definitely one that I would recommend to others especially if you love a good mystery. Make sure to check it out while it makes its way through the festival circuit.