A new poster and trailer have been released for the true crime inspired film, Love Crime, directed by Nicole D'Angelo (Quarantine Girl). The film stars D'Angelo herself, Shane Ryan-Reid (Choke), Lisa London (Savage Beach), and Sam Dobbins (Siberia TV series). It will be available January 2022.
Here is the new poster: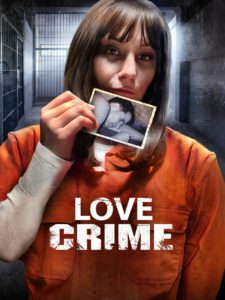 Synopsis:
Jodi struggles with her inner demons and a destructive obsession toward her boyfriend, Travis, which leads to a horrific conclusion. Based on a true crime story.
Check out the trailer below: