Dark Sky Films sends word they're bringing the horror thriller My Heart Can't Beat Unless You Tell It To to Blu-ray and DVD. When is it releasing and how can you get your copy of one of the year's best reviewed horror films?
Watch the trailer below, then read on for the details!
Synopsis for My Heart Can't Beat Unless You Tell It To
Dwight and his sister Jessie reach a crossroads over what to do about their younger brother Thomas' mysterious illness. The increasingly dangerous task of keeping him alive weighs heavy on sensitive Dwight, and as a fiercely private and close-knit family unit, Thomas and Jessie depend on him and the rituals they've learned in order to keep their secret. Dwight yearns for another life, but Jessie will stop at nothing to keep her family together.
The film was written and directed by Jonathan Cuartas. It was produced by Kenny Oiwa Riches, Anthony Pedone, Jesse Brown, Ian Peterson, Patrick Fugit. Fugit also stars in the film alongside Ingrid Sophie Schram, and Owen Campbell.
Here's a look at the official Blu-ray cover art!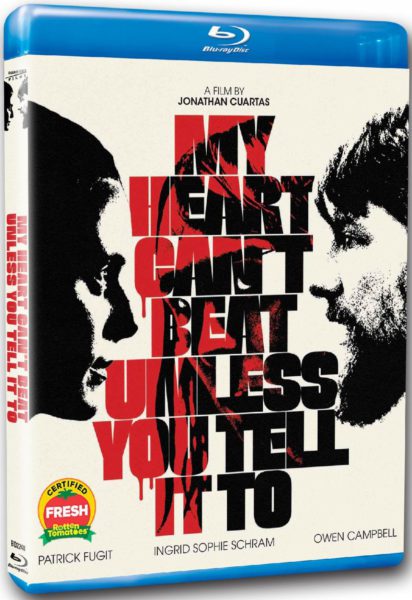 My Heart Can't Beat Unless You Tell It To hits Blu-ray and DVD August 10. Pre order your copy on Amazon today!
Have you seen the film? Did you enjoy it? Will you grab a Blu-ray or DVD copy for your collection? Tell us in the comments!