Sleepless Beauty was quite the mindfuck and left me in a state of pure chaos. This film was directed by Pavel Khvaleev and written by Aleksandra Khvaleeva and starring Polina Davydova. Produced by Frank Ellrich, Georgiy Smirnov, and Elena Talyanksaya. Cinematography and editing by Khvaleev. A Monomania Films Production.
Synopsis for Sleepless Beauty
Tells a twisted story about a young woman, Mila, who is kidnapped by a mysterious organization known as Recreation. Her unknown abductors talk to her through a loudspeaker and set strict rules: she cannot sleep and has to fulfill bizarre and violent tasks if she hopes to stay alive. At first, it looks like someone's sick idea of entertainment but as the demands become more intense, Mila begins to realize that she is losing control of her own mind and instead, may be a pawn in a twisted and deadly psychological experiment.
This story is not for the faint of the heart and will take you on one hell of a crazy journey. I've seen films similar to this one but Sleepless Beauty took it up a notch and delivered a truly frightening and mindboggling experience that will shake you to your core. Some scenes may be triggering especially if you don't like confined spaces.
Polina Davydova was phenomenal and delivered an award-winning performance. Her character was put and through hell and back yet she held on despite all the obstacles that were thrown at her. I can't imagine being put in that situation and not understanding what the hell was going on and why.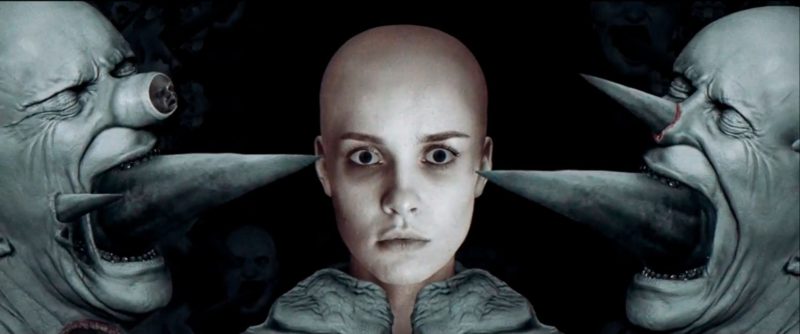 The imagery and cinematography are wickedly haunting throughout the film and leave the viewer with a nightmarish atmosphere unlike any other. Everything worked together perfectly creating something unique and special.
Sleepless Beauty made its world premiere at the 2020 Imagine Film Festival and was an official selection for the 2020 Sitges Film Festival, 2020 Dead Of Night Film Festival, and 2020 Obscura Berlin Film Festival. Sleepless Beauty is now available on Blu-ray, VOD, and Digital platforms. So make sure to check it out now!