Shelter in Place delivers the unexpected. This film was directed and written by Chris Beyrooty and Connor Martin. It stars Brendan Hines (The Tick, Lie to Me), Tatjana Marjanovic (Great White, Purgatory), Kevin Daniels (Atypical, Modern Family, The Big Leap), Ola Kaminska (The Madness Within), and Jey Reynolds.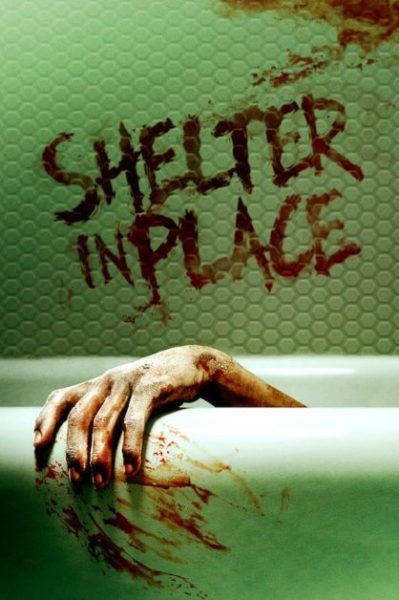 Synopsis for Shelter in Place
When a global pandemic limits the possibility of travel, a honeymooning couple gets stranded at the Hollywood Roosevelt Hotel where a skeleton staff of two employees tend to them. When tensions escalate amidst a forced lockdown, it becomes apparent there is more to fear at the storied hotel than just cabin fever.
Shelter in Place is a bit of a slow burn. The first half dragged on a little bit for me, but the last half was wild and unexpected. To give an idea of what this movie is like, I could best describe it as The Shining meets American Psycho. It's crazy and weird and I'm still not sure if I understand everything that went on.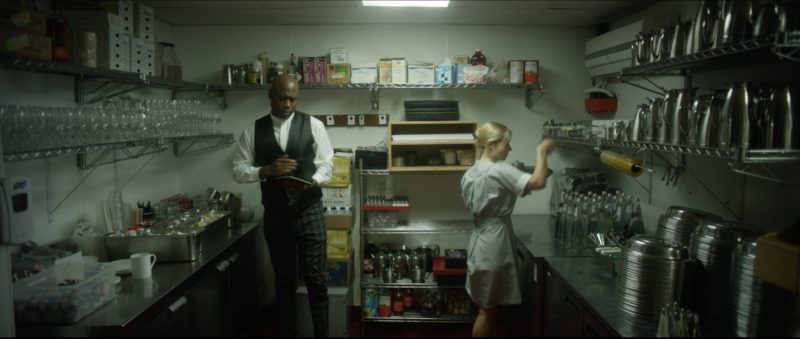 The performances are all good, but it's one of those films that has very few likable characters and you could really care less if they die or not. The only redeeming one was Ty played by Kevin Daniels. I really enjoyed his personality and straightforwardness. Although he didn't make the best decisions, he didn't deserve what happens to him.
The words pandemic and quarantine, hit close to hit home and are now two of the most horrifying words in the dictionary. However, it's not your typical quarantine film and focuses more on the eerieness of the resort than anything else. This film also delivers some awesome bloody scenes!
Although there were some things I didn't like about this film, it was still a fun and unique story that took me by surprise. Shelter in Place is now available on VOD and Digital from 1091 Pictures, be sure to check it out!