Michael S. Rodriguez sends word he has wrapped his latest project FILM FIEND! Production began this past March. The script was penned by Rodriguez and Lee Turner (After Hours Cinema and Fear Flix). The project is being produced by Joseph Kelby Williamson (Apex Predators).
Check out the poster art below, then read on for the details!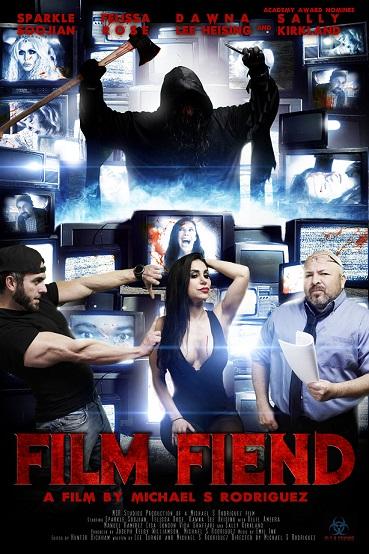 Film Fiend (2022) Synopsis
The film tells the story of Dara (Sparkle Soojian), a late-night horror hostess that is stalked by a crazed classic horror film fan who enjoys dispatching his victims in a similar manner to the movies Dara Hosts.

Things hit too close to home when members of Dara's show begin dropping like flies, with the Killer planning to make Dara the final girl. Or does he?
Film Fiend stars Sparkle Soojian, Golden Globe Winner Sally Kirkland, Felissa Rose, Dawn Lee Heising, Lisa London, and many more.
Who's up for a little gore?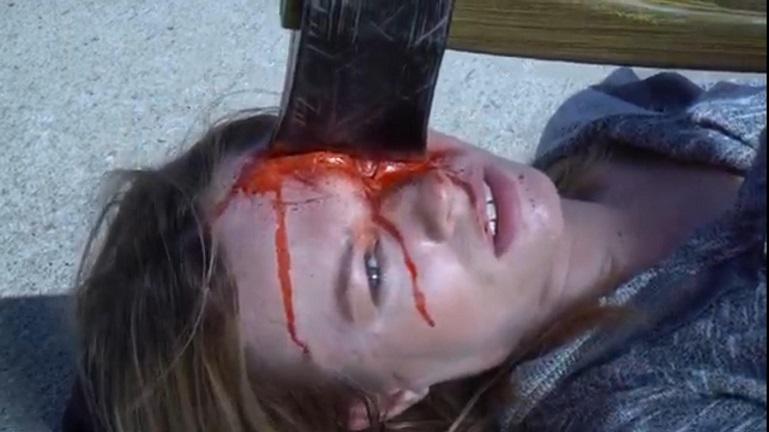 Rodriguez notes that:
"FILM FIEND is a Wonderful homage and nod to those unsung heroes. Those who have filled the airwaves for years volunteering factoids and tongue in cheek humor while delivering public Domain Creature Features to Horror Fans."
Sounds like a lot of fun! Rodriguez is targeting a late 2022 release for the film. Watch for it!
What do you think? Are you ready for a new indie slasher with a killer cast? Tell us in the comments!