Valentine's Day slashers aren't super common. Of course, you have the staples: the original My Bloody Valentine (1981) plus the 2009 remake, and Valentine (2001), but after that, it gets a little sparse. Enter Lovers Lane (1999), an oft-forgotten V-Day slasher starring Scary Movie's Anna Faris. Who remembers? Arrow Video obviously does, because they're bringing it to Blu-ray!
Read on for the details!
From The Arrow Video Website
Passions are aroused and old wounds reopened in this sassy post-Scream teen slasher based on the urban legend of "The Hook".

A steamy secret tryst that was brutally cut short on Valentine's Day an unlucky thirteen years ago comes back to haunt the teens who linger around the lovers lane where the double slaying took place. The County Sheriff Tom Anderson (Matt Riedy) has just about come to terms with the fact that it was his wife who died in another man's car on that fateful night. His daughter Mandy (Erin J. Dean), who as a four-year-old saw her mother's corpse carried away from the scene, has a different take on things. It doesn't help that her classmate Michael (Riley Smith) lost his father to the same hook-handed homicidal maniac in that night's incident. To cap it all off, as another Valentine's Day comes round, reports come through that the man arrested as "The Hook" has just bust out of his asylum.

Prepare yourself for the ultimate hook up in a scream-a-minute rollercoaster that marked the film debut of Anna Faris (the Scary Movie series; Lost in Translation).
Product Features
Brand new 2K restoration from a 4K scan of the original 35mm camera negative
High Definition (1080p) Blu-ray presentation
Two versions of the film: the widescreen 1.85:1 version and the full-frame 1.33:1 version
Original lossless stereo audio on both versions
Optional English subtitles for the deaf and hard-of-hearing
Brand new audio commentary with writer-producers Geof Miller and Rory Veal
Screaming Teens: The Legacy of Lovers Lane featurette with Geof Miller and Rory Veal and actors Matt Riedy and Carter Roy
Original trailers
Image Gallery
Reversible sleeve featuring original and newly commissioned artwork by Ilan Sheady
You can pre-order the Blu-ray directly from Arrow here!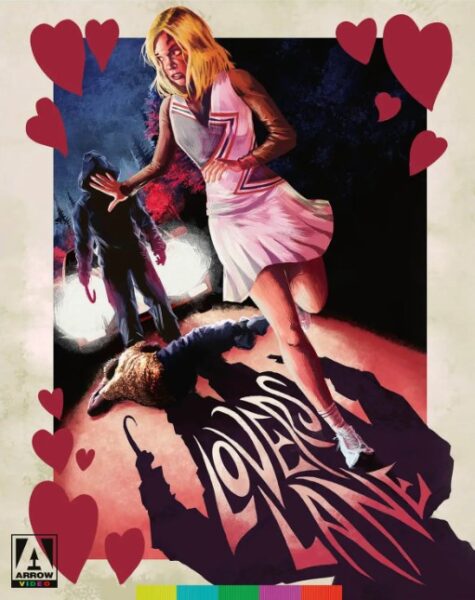 Lovers Lane has a street date of April 25, 2023. Pre-Order yours today!
What do you think? Any fans of this one out in PopHorror land?  Are you going to snag a copy for your collection? Let us know in the comments!