Jensen Ackles is either a creation from Frank-N-Furter's lab or a genetic lottery winner. This talented handsome actor has been gracing the small and big screens for over 25 years. In celebration of his 45th birthday on March 1st let's take a look back at his career!
Many famous actors began their careers on daytime soap operas with Jensen Ackles being one of them. Soap Operas were quite popular in the 80s and 90s. They occupied the youth at the time along with daytime game shows like the Price is Right during summer breaks and sick days from school. Many were swooning at the addition of Jensen Ackles to the cast as Eric Brady in Days of Our Lives in 1997.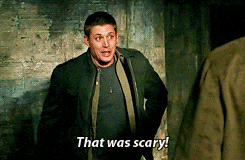 From there Jensen went on to have several television roles on Dark Angel, Dawson's Creek, and Smallville before landing his most iconic role as Dean Winchester on Supernatural (2005-2020). As Dean, he provided so many great moments that it is hard to narrow it down to just a few. Dean lip-synching "Eye of the Tiger" while moving around and on his 1967 Chevy Impala has to be my favorite. Then there is the episode where Dean was scared of everything that had me laughing so hard I was crying. Or the episode where Dean was in a mental institution with the infamous "Pudding" scene. Ugh! There are so many great episodes and scenes! Supernatural is streaming on Netflix now if you want to revisit it.
Jensen Ackles has dabbled with roles on the big screen too. This surely is remembered by horror fans. He played Jake Gray in Devour (2005) and Tom Hanniger in My Bloody Valentine 3D (2009) (read our retro review here).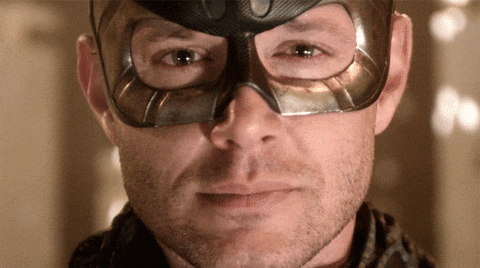 Most recently he appeared in the latest season of the television series, The Boys. He plays a much darker character than we are used to seeing him play as Soldier Boy, but he did it well! So well! Check this out on Amazon Prime.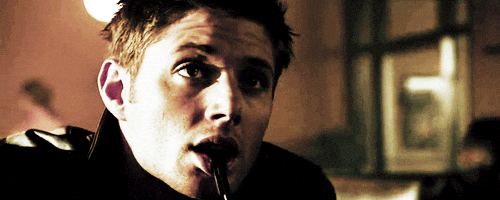 Happy Birthday, Jensen! Thank you for so many great performances! We are excited to see what you do next!
Stay tuned to PopHorror for all your news, reviews, and interviews!
Oh and lists…