We've got the most release recent info on the MyIndie Production comedy, The Bruised Spring's Teen: The Movie?, the feature length version of the eponymous 2015 web series. The film was created by both Itai Guberman and Asaf Angel and stars Tomer Schechori and Zach Cohen.
From the film's MyIndie Productions page:
The Bruised Spring's Teens: The Movie? is a film version of the 2015 comedy webseries about two guys who wanted to make a movie so bad, they failed to notice they were living in one.

Wes Burman (Zach Cohen from Another World, Ivy – PopHorror review) is an unhappy filmmaker/artist. He is highly frustrated by the fact that he cannot find a way to make his first feature film, as he has no money and no connections. Pushing 40, Wes feels that his time is running out.

An old school buddy, Francis McPhee a.k.a. "Shatner" (Tomer Shechori from Scrambled), a failing actor, moves in as housemate so that the two can save on rent and bills and finally make a cinematic project together.

On a mission to make something of themselves, the two embark on a journey to make an independent web series. Believing they can cut down on costs by acting, shooting and editing the show themselves, Wes and Shatner get to work.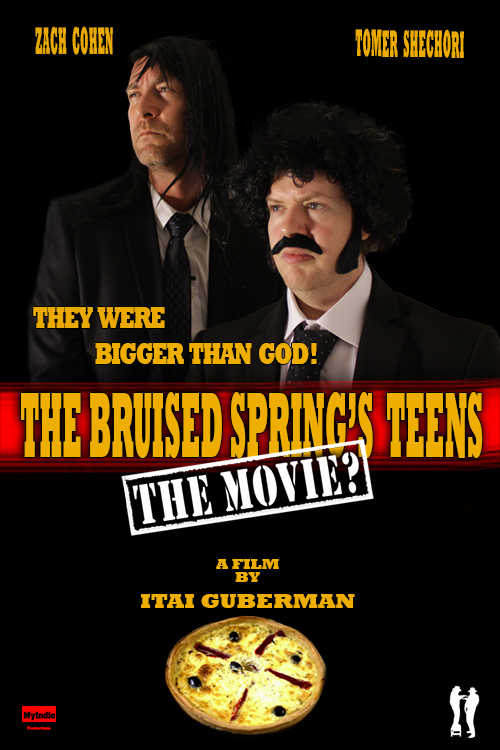 Sadly, Tomer passed away in 2018 and this release is in his memory. The film will release on VOD through AngerMan Distribution and will available around Christmastime this year.
Get even more details and some behind the scenes insight by watching Itai and Asaf's BABBLE ON Podcast episode devoted to the film.