Neon just released the first trailer for the upcoming demonic horror film It Lives Inside and wow, this one is intense. Writer-director Bishal Dutta debuted this coming-of-age horror tale at the 2023 SXSW festival and while it doesn't have a release date yet the trailer certainly seems to be in line with the post-festival buzz.
Check it out!
Never Have I Ever star Megan Suri leads the cast along with former Nickelodeon star Mohana Krishnan. The film also carries the producers behind Get Out adding some veteran horror presence.
Have a look at the poster art!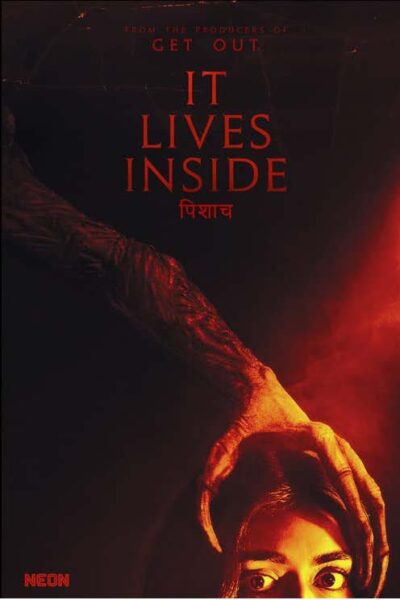 It Live Inside is expected to be released sometime this year. I certainly can not wait to see this exploration of American and Indian cultures combining to influence a haunted-coming-of-age tale.
We'll bring you more info as soon as we have it!