This month Pophorror is celebrating the 40th anniversary of the release of a cult classic: The Entity. Based on a 'true' story, the film was released by 20th Century Fox on February 4th, 1983, following a U.K release the previous year, by bankrupted production company American Cinema Productions. Because the film caused protests from many women's rights groups, The Entity was somewhat doomed before its American release. As predicted, The Entity received poor reviews and only grossed slightly over $13 000 000 worldwide. 
Watch the official trailer for The Entity below:
The Entity – A Cult Classic
So often we horror fans tend to fall in love with the underdog. We are celebrating The Entity because it was a job well done by all involved. Barbara Hershey (Black Swan, 2010) plays single mother Carla Moran. Carla and her three children live in a Culver City, California home and are plagued by a sinister force. A dark presence so sinister in fact, Carla experiences multiple sexual assaults by the unseen spirit. Carla decides to enlist the help of paranormal investigators, a psychiatrist, her best friend, and her boyfriend, all of whom mix skepticism and support well. Once each witnesses the attacks on Carla, they seem to flee in terror.
There never really is a resolution, which is a particularly disturbing culmination of The Entity. Carla and her children cannot seem to get away from the force, even after physically relocating to Texas. They exist with the entity. Driven by ongoing displays of misogyny and violence, The Entity can be a deeply disturbing film for women.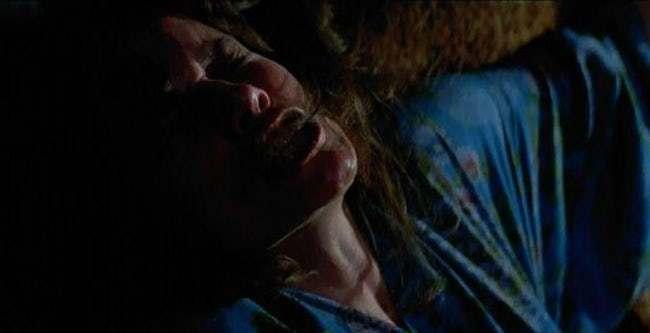 Based On True Events
The Entity is based on real-life events which only adds to the mysticism of the film. In 1974, a California woman, a single mom of 4 boys, named Doris Bither reported having been sexually assaulted by an entity that haunted her home. Doris was a seemingly troubled woman, with a checkered past riddled with substance use and tragedy. Skeptics chalked her expressed experiences up to mental illness or manifestations of a troubled, sexually frustrated, and lonely woman. Doris did enlist a team of paranormal investigators from UCLA to try to figure out what was happening to her and her home.
Upon arrival at the home, the team was shocked to discover the family living in squalor with their home seemingly falling apart. Investigator, Jerry Taff, did report sightings of pots flying off shelves, and balls of light or orbs, as they're known to be called. Unfortunately, while the investigators did state they believed Doris, the only documented proof of this entity is a photograph taken during their time observing the family and home. The case was not properly investigated from the beginning. The investigators themselves did not believe sexual assault had occurred, but did believe there was poltergeist activity occurring.
The only existing 'evidential' photo however is quite magnificent, with a large arched beam of light directly over Doris while she sits on her bed. Doris did display bruises and bite marks at times, however, she had never gone to the hospital following a purported attack. During one night of the ten-week investigation, a man named Frank De La Fitta sat in. De La Fitta was a writer and filmmaker and became inspired by the story. He penned the novel he would title The Entity. 
De La Fitta is also known for his other famous work titled, Audrey Rose, which is also based on a 'true story'. Frank De La Fitta turned both novels into feature films shortly after they were published.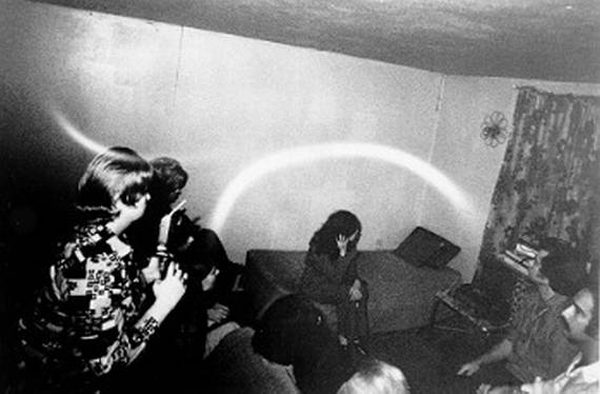 The End…?
So…what ever happened to Doris Bither and her family? Doris intentionally disappeared shortly after her case ended. It's not clear if this was due to trauma from the events, or for her own personal reasons. Critics have come forward in both support of Bithers, claiming she is the victim of exploitation; and also anger, stating she is a con woman. It is known, however, that Doris Died in 1999.
After researching the case myself, it is very difficult to determine exactly what was going on in the dilapidated Culver City home. So many of us want to believe that these supernatural events can be real. Maybe all we need is a light beam in a photo to open up the wide world of curiosity and magic. Here at Pophorror, we love a thrill and a scare as well. The Entity offers all of this up to us on a silver platter. We are definitely still here for it, 40 years later.
What are your thoughts on The Entity? Tell us in the comments! You can also snag a copy of the Shout Factory Blu-ray before it sells out over at DeepDiscount.