We've talked to quite a few people in the past few weeks who are involved with the upcoming horror film Descending… and we're not done yet! This time, we got to chat with the lovely and incredibly talented KateLynn Newberry! She has been in many films, including Virgin Forest, Lady Krampus, New Blood Awakening, and more. See what's she up to now and learn more about her character in Descending!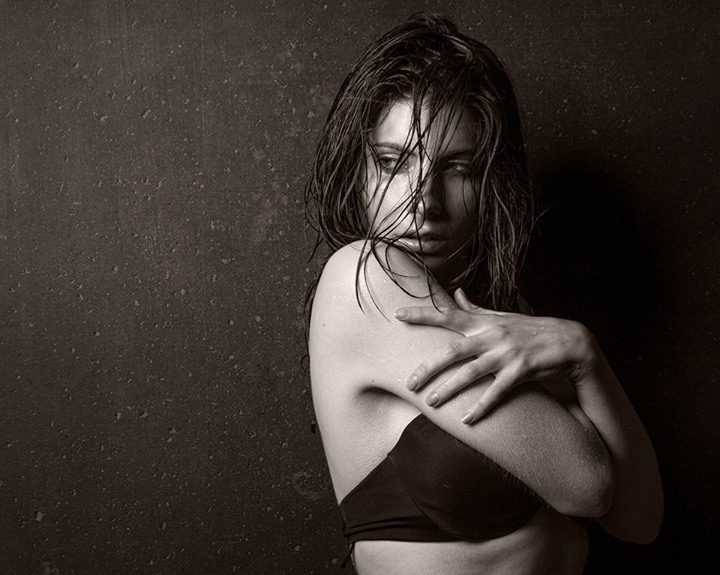 PopHorror – Hi, KateLynn! Thanks for talking with us. What made you want to get involved in the world of filmmaking and acting?
KateLynn Newberry – Hello, Tori! Thank you for having me! It was a complete accident, to be honest. It was through a connection my modeling agent at the time had made for me. I had an agent in LA show interest in me. They wanted me to pack my things and move out to LA to start acting! I had considered it, but I didn't have any experience with acting at the time and, to be honest, I didn't know the first thing about it. I declined the offer, and I stayed in Ohio to see if I'd even like doing it. I got myself into acting classes with Director J.W. Myers and started making connections within the local Cleveland film scene. I got on as many sets as I possibly could, learned as much as I could on how the business as a whole actually worked and started gaining experience as an actor. Needless to say, I decided that it was something I loved and something I wanted to pursue professionally.
PopHorror – That's amazing! What was your first film ever?
KateLynn Newberry – I was an extra in The Faults in Our Stars. That was the first movie set I had ever been on. The first speaking role I ever had was a short film called Close to Home.
PopHorror – I'll have to check that one out! Your newest film, Descending, is making quite the buzz. Please tell us about it.
KateLynn Newberry – Descending takes place after New Blood Awakening. All of the vampires have been killed off. Cassandra has awakened and wants to seek revenge on the ones who destroyed the vampire race. The film is filled with some drama, of course, but it also has some great funny moments, too… some of which were improved on the spot. We worked on the film last year in Toledo, Ohio. I had only been to Toledo once before, just passing through, so I wasn't sure what to expect. Some of the locations that we used for the film were incredible!
PopHorror – That's awesome! How did you get involved with the film?
KateLynn Newberry – Chad Zuver reached out to me about a year in advance about the role of Cassandra. I believe he found me through a mutual friend, Roger Conners. Roger is a Cleveland actor and director. I had previously acted in a couple projects with Roger.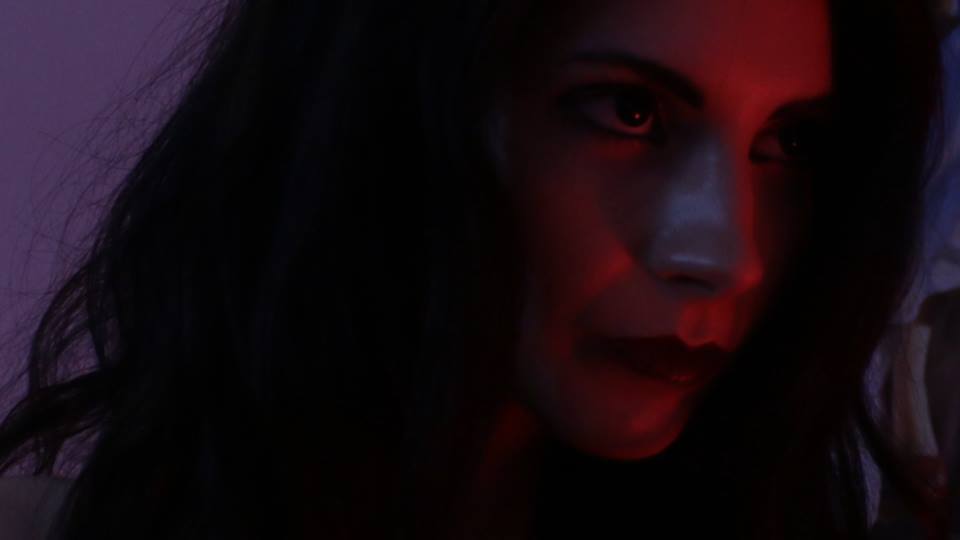 PopHorror – Got to love connections! Your character's name is Cassandra. Can you tell us about her?
KateLynn Newberry – Cassandra is a cold-hearted killer with a side of crazy. Getting revenge for her family, her hatred for the human race and world domination is what drives her to do what she does throughout the whole film. She's the kind of woman that owns the room as soon as she walks in and really doesn't care about what others think of her. She has this intense thirst for power that seems almost impossible to quench. She's also completely sarcastic and witty
PopHorror – Oh, I like her already! Can you relate to her at all?
KateLynn Newberry – I can't relate to the whole world domination thing, but sometimes I'm sarcastic and witty!
PopHorror – (laughs) You're working with a great cast. What's this experience been like?
KateLynn Newberry – It was incredible! Everyone was really great to work with, both cast and crew. Everyone was hardworking, down to earth and humble. I really enjoyed my time with them.
PopHorror – That's good to hear. Any fun on the set or off the set moments?
KateLynn Newberry – Oh, of course! We worked quite a few late nights, and people start to get slap happy and silly when it starts to get late. We spent a lot of time laughing when we weren't working!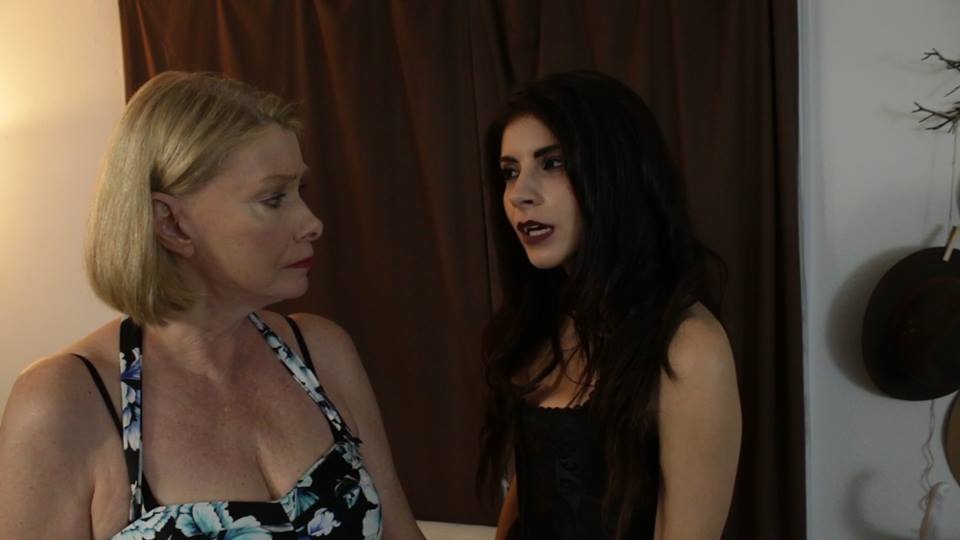 PopHorror – I know how that goes… good times. If you could play any other character in the film, who would it be?
KateLynn Newberry – I really liked the role of Erin as well. I felt like the character had a lot of levels and went through a lot emotionally, which is something I love seeing in a film. The character was portrayed by Kenzie Phillips, and I think she did a wonderful job!
PopHorror – I can't wait to see her role as well! Any other upcoming projects you'd like to talk about?
KateLynn Newberry – Later this month, I will be starting a series called Electron Blade. It's written by Tommy Kraft and Callie Bussel and directed by Tommy as well. It's a really incredible sci-fi project based around an amazing alternate universe. After that, I will be working on a horror film called American Poltergeist: The Curse of Lilith Ratchet. This film is directed by Eddie Lengyel. The cast and crew working on this project are really incredible and I'm excited to start this one too!
Keep the dialed tuned to PopHorror for more info on Miss Newberry, Descending and more!