I went into the film Gatlopp completely blind and let me tell you, I loved it. Perfectly blending humor and horror, Gatlopp had me enthralled from the very first minute. With a talented cast and a game that will make you never want to play drinking games again, Gatlopp is a supernatural tale of broken friendships, love, and what you would do to get it all back. Would you join together with those who hurt you? Are you able to finally tell the truth? Or are you willing to spend eternity in hell? Nobody knows until the game begins.
To celebrate the release of Gatlopp, I chatted with director Alberto Belli about filming his favorite scene, why he loves horror, what's up next, and more!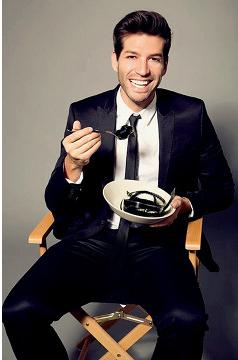 PopHorror: I loved Gatlopp. It was hilarious and so much fun.
Alberto Belli: Thank you, thank you! I'm so happy to hear.
PopHorror: What intrigued you about the film and made you want to be a part of the project?
Alberto Belli: It was a really fun concept. It was a very smart premise in the sense of it was supposed to be kind of like Jumanji, but obviously very contained with more inspired by the relationship of the friends, rather than very big visuals which can be tiring at times. So I really appreciated the challenges were mostly about the friendship and acting and having fun rather than trying to rely on the effects all the time. That definitely inspired me.
PopHorror: I have to say that the synopsis does not do it justice at all, like the premise of the movie. I was very pleasantly surprised at how different it was, and that's what made it so much fun. An adult Jumanji. I can totally see that.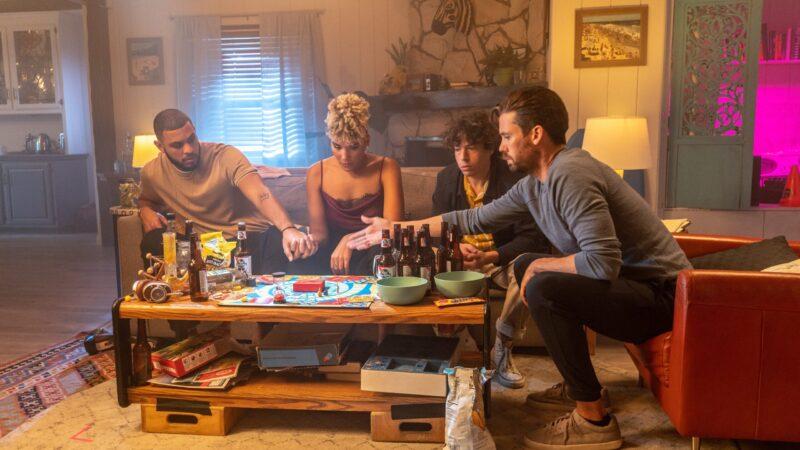 Alberto Belli: Yeah! I think it's definitely a hard movie to describe. You want to get people by saying Jumanji, but it doesn't have anything to do with Jumanji but it's like an easy thing to compare to.
PopHorror: I tried to describe it to someone and they were like, what are you talking about? I said you just have to see it because I can't even describe it.
Alberto Belli: Thank you!
PopHorror: Like I mentioned, this film is a lot of fun and I'm sure it was a ton of fun to make. What was your favorite scene to shoot?
Alberto Belli: I'm going to say probably the bathroom scene. There was something about that scene when we were shooting. It was a super small location and the actors really went for it, and I was just laughing and we're trying not to laugh so it wouldn't be in the sound. So that part, and for sure the first time when they realize the game has super powers and they're trying to escape and they come back. That was super fun because the actors were so committed to that moment and again, I was trying not to laugh out loud so I wouldn't ruin the scenes.
PopHorror: Can you imagine being able to tell someone to go to hell and then they actually disappear and go to hell?
Alberto Belli: That would be a dream for a lot of people.
PopHorror: After reading the script, was there anything in it that you were adamant about keeping in the film, no matter what anyone said?
Alberto Belli: That's a good question. I'm going to go for the Jazzercise scene. 
PopHorror: That was awesome!
Alberto Belli: Yeah! There was something about it because most of the movie happens in one location, and I thought it was very important to at least have the movie get a break, so I was very adamant. And I love musicals so I thought why not? And then Emmy (Raver-Lampman) and Jon (Bass) were in big musicals like Hamilton and Book of Mormon, so it's like how could we not get these people to dance? We have to make them dance. So that was for sure one.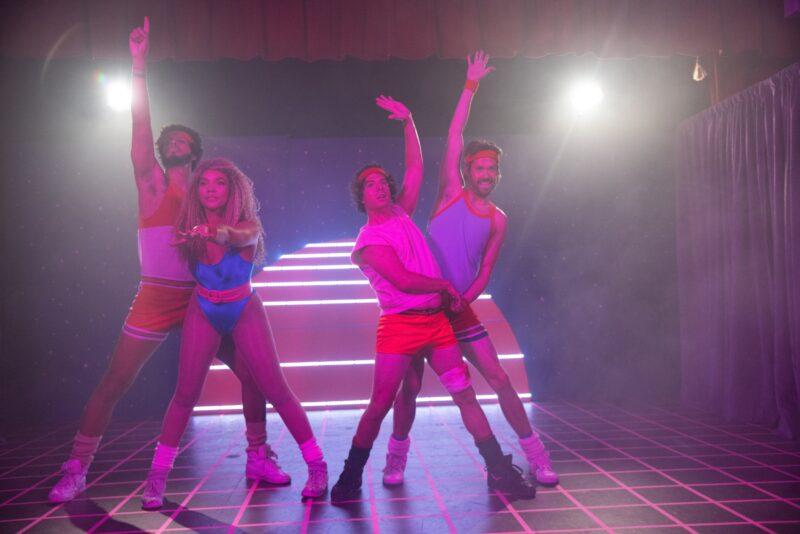 PopHorror: That was such a great scene. What is it that draws you to the horror genre?
Alberto Belli: I think that you're able to put the stakes very high. Everything feels like the stakes are very high and you can get away with telling an emotional story with some sci-fi elements that feel more grounded than usual. There's something about horror that makes it grounded that you feel it could be real rather than a dinosaur walking around.
PopHorror: If you could collaborate with anyone, living or dead, who would it be?
Alberto Belli: Probably John Williams. I love his scores. I've been listening to him since I was a kid. I'm going to say John Williams.
PopHorror: I love that! What is up next for you?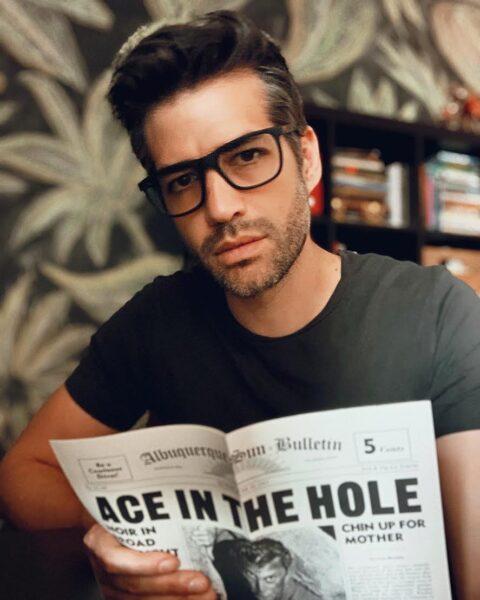 Alberto Belli: Anything right now, actually. I'm doing a Christmas Disney movie that comes out next year.
PopHorror: Oh, that's quite a change!
Alberto Belli: Very. Big movie. It's going to be my first big movie so I'm very excited.
PopHorror: That's so exciting. I love Christmas movies so I will definitely be keeping an eye out for that. Just one last question for you today. What is your favorite scary movie?
Alberto Belli: My favorite scary movie would be… I'm going to say the one that actually scared me, and that's The Exorcist. I'm going to say I have a hate-love relationship with it.
Thank you so much to Alberto for taking the time to speak with us. Be sure to catch Gatlopp On Demand and Digital now!